Welcome to
US General Shipping INC 
About US General Shipping
US General Shipping is a US based international shipping company fully licensed and bonded with the Federal Maritime Commission and act as NVOCC and Freight Forwarder. USG offers
shipping from the United States 
of America to all over the world. With
Ocean freight service to more than 1200 Sea and Dry Ports
all over the World and Air freight to over 2500 International Airports, we offer any types of international shipping for your cargo. US General Shipping is committed to providing hassle free, cost effective and straight forward logistics services with no last-minute surprises and hidden charges. Our main office is in California we have agents in many places all over the world. As the top US Shipping Lines, USG also provides other type of
Shipping Services
.
Shipping Service
US General Shipping
 offering full logistics services from point A to Point B. We offer full door to door service for most of the destinations around the globe however there are some limited places where we don't offer full door to door service ​. Upon your request, we will confirm if the door delivery service is available for your destination. 
There are few easy steps to check our service availability and find our rate for the shipping service requested.
- Start with sending us a quote request and provide us as much as details possible for the type of service needed.
- We will respond to your request with some more questions make sure that we have all the details needed in order to provide you the quote.
- Once all the clarifications are made , we will issue an official quote and send that to you.
- At this stage you can ask us most specific questions about the quote and confirm if you will be either moving forward or not. 
- Depending on the needed service we may require the deposit or not but upon your confirmation we will send you an email with the needed information for the booking. We usually recommend the following notice depending on the needed service to confirm the shipment:
- Two weeks' notice for Ocean Freight Full container 
- 7 days for Ocean Freight Consolidation
- 3 days for Air Freight 
It is better for us to always have a longer notice confirming your space and equipment for the time needed. 
- Once the shipment is being picked up or delivered or container being loaded, we will send you the final invoice based by the rate provided and any extra service that may occur. We will also send you the Draft Bill of Lading or Airway Bill for your confirmation. 
- You will need to submit the payment with in time frame requested to avoid any future delay, fee or penalty.
- Once payment received we will send you the released Bill of Lading or Airway Bill for you to start the clearance at destination.
- For door to door service request the timeframe for each step maybe little bit different. 
- If any changes or help needed you can always come back to us and ask for modification.
Why Choose US General Shipping?
- Licensed and Bonded with the Federal Maritim.
- Well reputable Shipping Line Companies.
-
Well reviewed
from the actual paying customers.
- Direct Service Contracts with all the major International Shipping Lines.
- Very Competitive
International Shipping Rates
from USA.
- A reliable Freight Forwarding Company and Shipping Lines in USA.
- Well Ranked International
and Auto Shipping Companies.
- Specialized in
, roll on roll off, Break Bulk, LCL and Air Freight.
-
Approved US Government
Contractor.
- Member a Better Business Bureau 
Track your shipment with our Partners: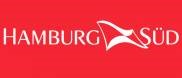 Special Rates (Feb 2018)
Shipping from New York
Shipping 4 Cars to Nigeria : $2980.00
Shipping 4 Cars to Ghana : $2980.00
Shipping 4 Cars to Dubai : $1750.00
Shipping 4 Cars to Jordan: $2550.00
Shipping from Miami
Shipping 4 Cars to Nigeria : $2990.00
Shipping 4 Cars to Ghana : $2990.00
Shipping 4 Cars to Dubai : $1750.00
USG's International shipping companies Worldwide
​ We have a large international network, however our rate and booking team is based in Los Angeles, California however we have other offices and warehouses in USA and Canada. See below some of our agency's Worldwide:
Los Angeles, California, U.S
Miami, Florida, U.S
Houston, Texas, U.S
Newark, New Jersey, U.S
Toronto, Ontario, Canada
Dubai, United Arab Emirates
Karachi, Pakistan
Sydney, Australia
Paris, France
Jakarta , Indonesia
Doha, Qatar
Muscat, Oman
Accra, Ghana