Shipping from USA to Saudi Arabia (KSA) 
If you have to ship a container, car or package to Saudi Arabia via air freight or ocean freight  USG Shipping can help you with the process. You will enjoy 
the convenience of
 our air freight shipping to Saudi Arabia and container shipping to Saudi Arabia. Whether you have single packages or multi-container shipments, we specialize in shipping goods from the USA to Saudi Arabia. We offer standard and premium shipping services from anywhere in the United States of America and Canada to all the main cities, ports, and airports in Saudi Arabia (check the list below).  USG provides time-sensitive shipping services from dedicated vehicles to onboard air charters. USG not only offers the cheapest shipping from the US to Saudi Arabia, but we also offer you high-quality services. Our sales staff is highly knowledgeable about shipping to Saudi Arabia as we guide you through the step by step process for sea freight to Saudi Arabia.  
For quick pricing that won't break the bank, complete the quote's 

request

 
form.  We just need the pick-up place address, destination and the type of stuff you're planning on shipping. As one of the best shipping companies to Saudi Arabia, We typically respond to requests for quotes within an hour.  Send us an online request and if our rate to 
KSA
 is competitive, we can pick up your shipment anywhere in the USA or Canada, making air freight and ocean shipping a breeze.
USG Shipping Line offers multi-modal shipping services from USA to Saudi Arabia, whether you are shipping full or partial-loads, commercial cargo, or personal items, We have all the solutions to your freight needs at low prices. Before taking any action, we suggest that you check the import regulation with Saudi Customs to make sure your cargo to KSA is not facing any problem after getting shipped from USA.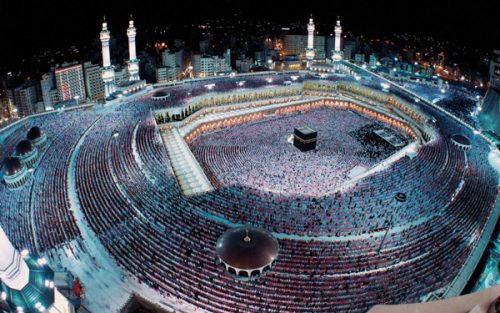 Shipping car to Saudi Arabia: Our comprehensive car shipping services from the USA to Saudi Arabia covers the entire continental USA, spanning from the port of Los Angeles and Long Beach, Newark, New York, Savannah, Jacksonville, Seattle, and Houston. We also offer roll on roll off service from California, Houston, Jacksonville, Baltimore, Newark, and Wilmington. If you're a commercial dealer who is exporting vehicles to Saudi Arabia, we can pick up your vehicles from dealerships or auctions and transfer them to the nearest shipping port through our dedicated transport network. We offer special discounted rates for commercial accounts. If you're a student or simply moving back to Saudi Arabia, we can ship your vehicle roll on roll off or via container. In addition to your vehicle, we also handle mixed cargo such as vehicle and personal items or vehicle and furniture. We can also pack your container as mixed cargo between cars, ATVs, motorcycles, jet skis, and auto parts. Our ocean shipment service from the USA to Saudi Arabia covers the ports of and  Riyadh. Our services include non-standardized transportation options for out of gauge cargo and vehicles.    We also offer consolidation for shipping a car to Saudi. Ro-ro is the cheapest way to ship your car if you ship only one vehicle and you should present the original title for the US Customs and border protection.  Some  prices for shipping cars to Saudi Arabia from the USA via ro-ro:
– From San Diego and Los Angeles to KSA: $1795
– From NJ, Baltimore, Jacksonville to KSA :$1495
Shipping container to Saudi Arabia :
USG specializes in shipping your personal goods, furniture, gym equipment, medical equipment, and other commercial products to Saudi Arabia thanks to door-to-door or door-to-airport services. We can offer empty containers to your door and you can take care of loading your own goods. Once the empty container gets loaded, we pick it up and transport it to the nearest port for a shipment to Saudi Arabia. We ship your cargo to Saudi Arabia safely with the fastest transit time on a daily basis both via air or sea.   In addition to providing specialized moving services and general car export from the USA to Saudi, we also offer storage for Saudi shippers who like to buy online!  For export shipping to Saudi Arabia, please ask us for a quote. If you are shipping for the first time to Saudi Arabia, we would be glad to discuss your shipping requirements and helping you find the best solution.
Shipping boxes to  Saudi Arabia, KSA: 
One of our most popular service from the US to Saudi Arabia is our small packages/boxes shipment from the US to Saudi Arabia. This group of shipment is usually too small for being considered freight, so we do not move it through airline cargo. If you're traveling to Saudi Arabia and you have extra luggage that you need to ship so you don't pay a hefty sum to the airline, give us a call. If you're a Saudi student who has auto parts or gifts to send overseas, give us a call! If you're overseas yourself and you want to buy goods online, you can ship them to our address, and we'll package it and ship to Saudi Arabia. Our comprehensive door to door shipment to KSA is a simple 1-2-3 process. Give us a call with your cargo and dimensions and we'll offer same-day quotes, and if your cargo is ready, we can even ship it out the same day! For cargo that exceeds certain measurements and weights, we'll move it via general air cargo services.  The boxes will be delivered to your door in Saudi Arabia but Customs duty if applicable should be paid to Saudi Customs.
Air cargo to Saudi Arabia : 
USG offers shipping service from the US to Saudi Arabia via air, with the best rates and services, from door to the airport in KSA for daily sailings. USG offers air freight to all the international airports in Saudi Arabia. We also offer full door-to-door services for your air freight requests. For any type of food products, you'll need to have a health certificate from the Saudi Embassy. Below you can find a list of the airports in Saudi Arabia, where USG can ship your cargo:
– King Fahad International Airport in Dammam
– King Abdul-Aziz International Airport in Jeddah
– King Khalid International Airport in Riyadh
– Prince Mohammed Ben Abdul-Aziz International Airport in Medina
– Al-Ahsa International Airport in Al-Ahsa
– Prince Abdul-Mohsin International Airport in Yanbu 
Besides all other items, USG offer air shipment for cars and SUVs from the USA to major airports in Saudi Arabia. The estimated cost for shipping car by Air to Saudi Arabia :
From LAX: $11500
From JFK :$9500
In addition to our vehicle shipment by air to Saudi Arabia, we also offer unique comprehensive import shipments from Saudi Arabia to the USA.  With giving the referral to our partner companies in Saudi Arabia so you can directly communicate with them from Origin. If you're interested in our import and export vehicle shipment by air, please give us a call, and we'll happily walk you through the procedure. The Saudi government has facilitated the import of car for students living in the US.
Offering transportation for all other kinds of commodities like heavy machinery, USG provides LCL and oversized shipment from the USA to KSA and in order to service our commercial clients, we have a dedicated team that specializes in handling various type of commercial commodities and methods of shipments. Our RoRo team can handle any project cargo from high and heavy to breakbulk from any place in the USA to Saudi Arabia.
If your commercial cargo consists of general store door merchandise or specialized commodities, we can arrange for door pick up from your supplier or you can transfer to our local warehouse for containerized packing. If you have cargo that won't fill a full container, we can handle those pallets, crates, or boxes as LCL shipment to one of the CFA terminals in Saudi Arabia like Riyadh. Our goal is to cover every aspect of your shipping needs so you're not left without an option. Our FCL and LCL shipments on a weekly basis sailing from all major US ports.
Shipping to Riyadh: For many years USG is offering ocean and air freight shipment to Riyadh. For the ocean shipping, the container gets transported from the port of Dammam. Riyadh is the capital of the country and the finance and political center. The receivers when shipping to Riyadh allowed to process the clearance in this city.

Shipping to Dammam
Shipping to Jeddah
Most common trade commodities from the USA to KSA
Saudi Arabia (KSA) is the largest Arab country in Asia, bordering Iraq, Jordan, Kuwait, Bahrain, Qatar, United Arab Emirates, Oman, and Yemen. The United States and Saudi Arabia enjoy a combined trading volume of $45.6 billion USD as of 2017. Exports to Saudi Arabia amount to $25.5 billion.
Following are the most common export commodities from USA to Saudi Arabia:
Aircraft export  to Saudi Arabia ($3.6 billion)
Machinery exported from the USA to Saudi Arabia ($2.2 billion)
Electrical machinery export from the USA to Saudi Arabia ($1.6 billion)
Arms and ammunition export from the USA to Saudi Arabia ($1.4 billion)
Corn shipped  from the USA to Saudi Arabia ($266 million)
Tree nuts shipped from the USA to Saudi Arabia ($114 million)
Hay shipped from the USA to Saudi Arabia ($110 million)
Vegetable oils exported from the USA to Saudi Arabia ($96 million)
Rice exported from the USA to Saudi Arabia ($88 million)
 الشحن إلى المملكة العربية السعودية من امريكا
خبرة في شحن و استيراد و تصدير جميع انواع السيارات الجديدة و المستعملة
والبضائع والاثاث و الادوات المنزلية من الباب الى الباب
جوي او بحري بأعلى جودة و ارخص الاسعار
نقوم بالشحن بأفضل طرق السلامة والحفاظ على الممتلكات من كسر وتلف
Please follow and like us: