Shipping to Turkey from USA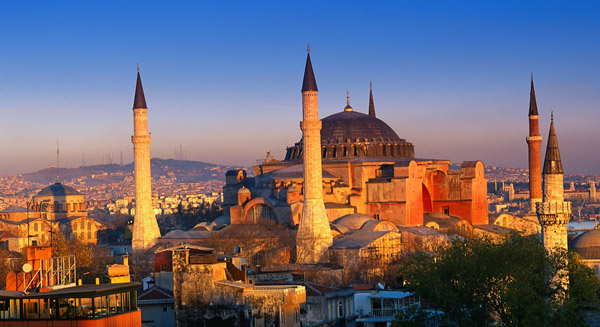 Shipping to Turkey From the USA
 If you are planning to ship a container or a package to Turkey via air freight or ocean, USG Shipping is the one to lean on. With us, you will enjoy the convenience of our air freight shipping to Turkey and container shipping to Turkey. For quick pricing that won't break your budget, complete the quote form above with the pick-up location, final destination and the type of goods you need to ship.
 Whether you have single packages or multi-container shipments, we specialize in shipping goods from the USA to Turkey, typically responding to requests for quotes within an hour. Rely on our experts to pick up your shipment anywhere in the USA or Canada, resulting in easy and seamless air freight and ocean shipping. If you want to find out more about our shipping overseas and door to door shipping to Turkey, call us today or fill out our form for more information.
 About Turkey
The Republic of Turkey, located in both Europe and Asia (better known as Eurasia), borders Bulgaria, Greece, Georgia, Armenia, Azerbaijan, Iran, Iraq and Syria. Ocean vessels can reach Turkey either by the Mediterranean, Black Sea, or Aegean Sea. Istanbul is the center of business and Ankara is the capital of the country. 
Turkey imports slightly more than it exports, at $186 billion and $156 billion respectively. Some of the top exports out of Turkey include gold, cars, trucks, auto parts, and apparel. Some of the top imports into Turkey include cars, refined petroleum, gold, planes, and other aeronautical equipment.
USG Shipping Line offers a reliable and cost effective shipping service to Turkey when it comes to your household goods, commercial cargo, automobiles, project cargo, scrap, or any other type of cargo. Ports facilities in Turkey are owned and operated by three different groups: the State, The Municipalities, and Privately Owned Companies. USG can ship to all the major ports in Turkey, backed by above-standard service for shipments into Turkey. 
If you're unsure about the permissibility of your cargo entering the country, we recommend you verify prior to shipping with the Turkey Embassy in Washington DC. The main port of entry is Ambarli near Istanbul.
Here are the ports in Turkey:
Shipping to Iskandarun
Shipping to Antalia
Shipping to Mersin
Shipping to Izmir
Shipping to Istanbul
Air Freight to Turkey:
We offer air freight services to all the airports in Turkey, with direct service to both Istanbul and Ankara. For the air freight, we can pick up your cargo from any location in the US and deliver it to you at the nearest airport in Turkey. We provide direct cargo flight with Turkish Airline cargo out of Chicago and New York. In addition to Turkish airlines, we work with most major international air cargo carriers to ensure you're getting the best possible rate.
Our specialized team handles commercial freight from your supplier from any origin in the USA and routes it through our nearest airport from one of our cargo warehouses. We also offer comprehensive project shipment trade show moves for large events. In addition to our commercial services, we also have a dedicated team handling personal cargo, whether you have a few pieces of luggage or some boxes. For this, we offer complete door to port service from the continental USA. 
Our small box shipments cover that gap where cargo is not large enough to be moved by airline cargo. We have discounted contractual rates with major carriers like FedEx, UPS, and DHL. Our specialized courier service offers complete door to door service for small boxes. Additionally, we offer a complimentary service for overseas customers who wish to buy products online. They can ship them to our address until their purchase is complete, wherein we pack the cargo and deliver it in an expedited manner to their choice of destination. If you would like more information, please give us a call and one of our specialists will happily assist you. 
FCL/LCL Ocean freight from USA to Turkey: 
Our ocean freight service provides varieties of FCL/LCL/RORO and project cargo shipments from all major US ports. We have a seamless process for full container loads from our dedicated warehouses conveniently located next to all major ports. For door moves, we offer empty container delivery to residential or commercial points of your choosing and route them through the nearest port of exit to ensure you get the most expedited service and best possible rate. We understand the bottom line matters even for individual customers.
For commercial moves, we are able to handle anything from small scale projects to large construction projects. If your cargo does not fit in traditional 40'HC or 45'HC containers, we offer flat racks, roll on roll off, or break bulk service to ensure you always have an option. For commercial accounts, we provide warehousing until your purchase is complete, so you know your cargo is safe and secure at one of our bonded and insured facilities. Once your purchase is complete, we have a seamless 1, 2, 3 systematic process of moving the cargo on the next available vessel. Our comprehensive LCL shipments can take care of those pallets and crates that are time sensitive by moving them form your supplier to our dedicated LCL warehouses located at all major US ports. We are able to move LCL shipments for individuals and commercial accounts. If you would like more information, please give us a call and we'll gladly assist you. 
Vehicle, ATV, Boat, and Jet Ski shipments from USA to Turkey: 
If you're looking to ship vehicles for personal or commercial purposes, you have come to the right place! Our years of experience in handling various methods of vehicle shipping give us a keen edge over our competitors in terms of service, rates, and solutions. Whether you're shipping as a dealer and purchasing from various dealers and auctions or you're an individual or an expat who is moving to Turkey, rest assured USG Shipping is a one-stop-shop for your shipping needs.
We provide four-car, three-car, two-car, and one-car containerized shipments. If you prefer to move your cargo roll on roll off, we can do that too. Our dedicated transporters can transport your vehicle from any auction or dealership to the nearest port or warehouse for fast and convenient shipping. Additionally, we provide mixed load shipments between cars, jet skis, ATVs, and HHG.
If you're an individual or an expat who is moving to Turkey, we offer complete door service by delivering the empty container to your door so you can pack it at your convenience. If you have vehicles to move along with your HHG, then we recommend you bring the cargo to our warehouse that is closest to you so our professional loading crew can pack it in a safe and secure manner.
For safe, affordable air freight shipping and ocean freight shipping to Turkey, complete our online quote form today.
 
Amerika Birleşik Devletleri Türkiye'ye Nakliye