Shipping to Kenya from USA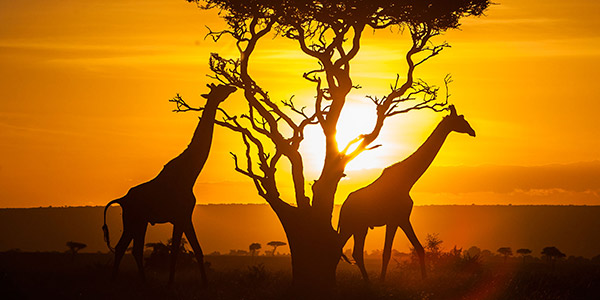 Shipping to Kenya from the US
The next time, if you need to ship a container, box or pallet to Kenya choose the service of USG Shipping. With many years of extended experience on shipping to Kenya, we make sure to provide the most reliable service and information to avoid any issue when your container reaches the destination.
The country of Kenya bordered by the Indian Ocean to the southeast, Tanzania in the south, South Sudan on the north-west, Uganda to the West, Ethiopia and Somalia to the northeast.  Kenya means Dark Blue in the African Union and the city of Nairobi the largest city and the Capital of the country.
Here at USG Shipping Line, we offer shipping service from any locations in the United States or Canada to Kenya.  The main port of entry in Kenya is, Mombasa and that is also the largest port in the East Africa region.  The larger import commodities for Kenya are Irons, Steels, Transportation Equipment, Cars and Petroleum products.  Because of the economic benefits and job opportunities, the Government of Kenya, has heavily invested in their transportation infrastructure to become the center of transit in East Africa.  Shipments to many other countries like Burundi, Rwanda and Uganda will be transported via Mombasa port.  The port offers wavers for some of the containers with demurrage or storage charges but, it is important to have the containers customs cleared within few days after the arrival to avoid penalties.
It is important for us to know, prior to the shipment, that your end destination is not actually Kenya.  This is so we can prepare the proper documents and bill of lading according to the transshipment regulations in Kenya.  In this case we will make sure that your bill of lading meets all the requirements for transshipment of the container or cargo out of Mombasa without being involved with the import duty. Since Mombasa , Kenya acts as a transit hub for shipments going through neighboring countries many clients move their goods through this route.  
Here at USG, we are specialized in:
Shipping Container to Kenya :

Our container shipping to Mombasa, Kenya is on a weekly basis from all major ports in US. 

Shipping Truck to Kenya :

We specialize in RoRo shipping, break bulk, trucks, and heavy machinery from all major US ports to Mombasa, Kenya

Shipping Boxes to Kenya:

We also provide LCL and air freight for small boxes to large commercial pieces from all major US ports and ai

rports. 
The cost of shipping to Kenya is associated to the type and volume of the cargo you are transporting.  The origin of shipment is also an important parameter for calculating the shipping charge to Kenya.  At USG Shipping Line, we also offer shipping service for less than container (LCL), hazardous freight, and oversize cargo into Kenya.
We have a special rate for trucks to Mombasa out of Houston, Boston, Bayonne, Baltimore, Savannah and Jacksonville. We can also ship trucks loaded in the 40 footer container at our warehouse in Newark, Miami and Houston. 
In Los Angeles we offer Flat Rack service for shipping large trucks and break bulk cargo to Mombasa, Kenya. Unfortunately there are currently no RoRo service from Los Angeles at this moment. 
Air Freight to Kenya :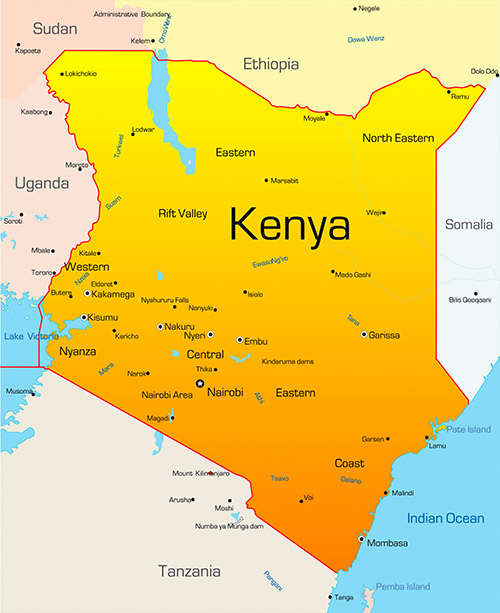 USG Shipping also offers Air freight service to Nairobi International Airport.  The Air Freight charges may depend on the volume and weight of the cargo.  Our minimum charge for Air freight to Kenya is based on 150 kg.  Please contact us for rate or question.
We also specialize in handling small boxes shipments through FedEx and DHL for your convenience . This is a door to door service for your convenience. 
Shipping to Kenya from Dallas

Shipping to Kenya from New York

Shipping to  Kenya from Kansas

Shipping to  Kenya from Houston

Shipping to Kenya from Seattle

Shipping to Kenya from Boston

Shipping to Kenya from Los Angeles
You may find the answer to some of your questions regarding Customs regulation in Kenya at Customs in Kenya.  USG is among the largest Shipping Companies to Kenya.  If you need any quotes for Shipping to Kenya, please send us your request with all the details, and we will provide you the quote as soon as possible.  We offer 30 days transit to Mombasa from most East Coast ports.Transit time from US West Coast ports to Mombasa , Kenya generally ranges from 50-55 days. 
Most commonly exported commodities/products from USA to Kenya includes the following (2017): 
Aircraft export to Kenya  ($154 million ) 

Machinery export to Kenya ($56 million ) 

Cereals, wheat export to Kenya  ($36 million ) 

Plastics export to Kenya ($19 million) 

US Agricultural export including vegetable oils, pulses, prepared food, and coarse grain ($74 million) 
US exports to Kenya has increased 14.4% from 2016 to 2017. According to United States Trade Representative (USTR) export to Kenya will likely to increase in the coming years. 
We at US General shipping have been specializing in providing fast and efficient service at the most cost effective rates for various cargo and commodities to Kenya. Let our exports handle your shipment with care and ease ! 
Updated Information : Kenya Customs authority have started to enforce the pre-inspection requirement (SGS).  Before purchasing any items,we recommend you to check the cost of SGS inspection certificate . SGS certificate is a mandatory requirement by Kenyan Customs.