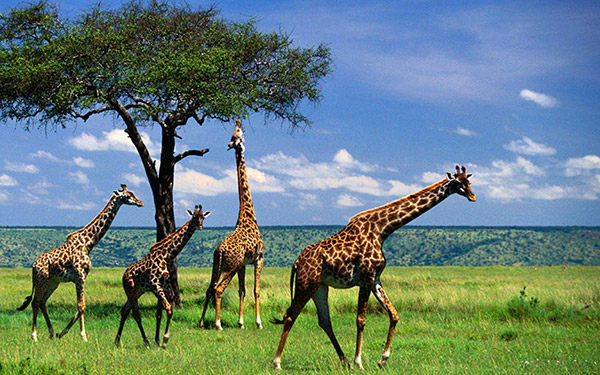 Did you know we offer comprehensive container shipping to Tanzania? That's right: we are USG Shipping and we are here to give professional assistance, whether you need to export packages or multi-container shipments. Because we specialize in shipping goods from the US to Tanzania, you get peace of mind knowing we handle all the logistics.
The United Republic of Tanzania is a country in the Eastern-Africa. Tanzania is by Uganda and Kenya to the North, Burundi; Rwanda and Congo to the West; Malawi, Zambia, and Mozambique to the South.
USG Shipping Line offers shipping service to three destinations in Tanzania.  Dar Es Salaam is the main port of entry into Tanzania and we can also ship your cargo to the ports of Tanga or Zanzibar. If you are planning to use Tanzania as your transshipment port please make sure to give us the consignee information at the final destination. The same should be listed on the Bill of Lading.
USG Shipping offers reliable and comprehensive service to Dar Es Salaam.  We can ship your cargo to Tanzania from any place in the US or Canada.  We also offer less than container load (LCL) in addition to full container load (FCL) to Dar Es Salaam.
To release your cargo in Tanzania you can either ask for an Original Bill of Lading or Telex release.  If you are shipping regularly to Tanzania, a Telex release is a better option otherwise, we recommend that you ask us for the original bill of lading (OBL).  Our Tanzania service compromise of the best and most competitive ocean carriers from all US & Canadian origin ports. We understand whether if you're an individual customer who needs to save on the shipment or a business who needs to stay ahead of the curve when it comes to the bottom line, our dedicated team will make sure you always have optimal service and price. 
Shipping Container to Tanzania
Shipping Boxes to Tanzania
Shipping Truck to Tanzania
Shipping Cars to Tanzania: car shipping to Tanzania could be done using ro-ro or container service. The ro-ro service is available from East Coast when the car gets loaded into the container and ship to Tanzania from any place in the US.
Small and medium box shipments to Tanzania: Our dedicated service for small and medium box shipments ensures that those small packages get delivered on time on a priority basis. Regardless of your place of origin, our small packages service will make sure door pick up and door delivery to most major cities in Tanzania. Our exclusive rates with FedEx and DHL ensures you get a hefty discount compared to retail. Whether you're purchasing products for home renovation or it is a gift, give us a call and we'll make sure your shipment gets delivered on time with a price that is right.
Air freight to Tanzania: USG Shipping also offers ai freight services to Dar Es Salaam and Zanzibar International Airports.  Rates may depend on the volume and weight of the cargo.  Our minimum charge for Air freight to Tanzania based on 150 kg. We have a specialty on shipping "Cargo to Tanzania" and looking forward to providing you the most competitive rates.
Shipping Container to Tanzania:  Some of the most common merchandise getting shipped to Tanzania are;  used computers, used electronics, clothing, machinery, and medical parts & equipment. We also handle a large amount of general store merchandise shipment to Tanzania. Regardless of your commodity, you'll find USG shipping procedure and expertise always at an ideal level. For the container with the east part of Congo as the final destination, the port of Dar Es Salaam in Tanzania is mostly used for shipping car or container.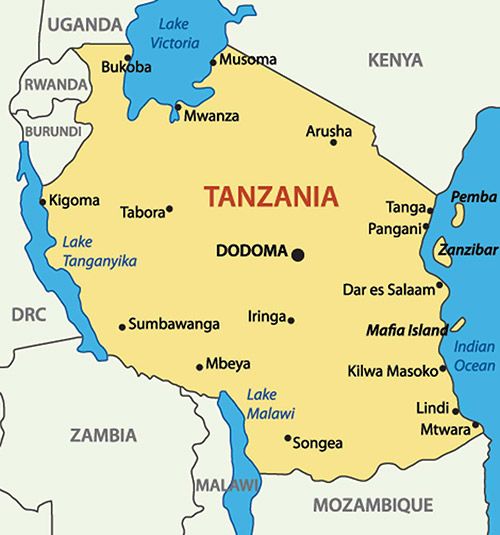 Shipping to Dar Es Salaam
Dar Es Salaam is the largest and richest city in Tanzania. Tanzania has few ports of entry, but Dar Es Salaam by far is the most advanced one and has receiving terminals for any type of cargo including noun containerized and hazardous or container shipment. You can also use Dar Es Salaam as the port of entry if you are looking to ship your cargo to Burundi. The Shipping Lines to Dar Es Salaam also use this port for transportation to Lusaka. With many years of experience, USG Shipping Line's representatives are very well-informed of all the details to give you a very competitive quote and fast services to Dar Es Salaam.
We offer loading services if you are shipping cars to Dar Es Salaam. We can also always let you manage the loading of the container yourself. You only need to give us a few details in order for us to find the Best Solution for your shipment to Dar Es Salaam.
We recommend to have the Original Bill of Lading once you ship to Dar Es Salaam, but you can always clear your cargo with Telex release.
USG Shipping Line also offers LCL( Less than container service ) to Dar Es Salaam. To check the prices and quote give us a call or send us an email with the volume of the shipment.
Please contact us if you need the shipping schedule to Dar Es Salaam.
Common export commodities and products from the USA to Tanzania :
Machinery export from the US to Tanzania ($24 million )
Optical and medical instruments export from US to Tanzania ($23 million )
Misc textile articles export from US to Tanzania ($10 million )
Rubber export from US to Tanzania  ($9 million
Electrical machinery export from US to Tanzania ($8 million )
For further information on local customs rules and regulation, we suggest you contact Tanzanian Customs or Tanzanian embassy in Washington, D.C.
Please follow and like us: