Are you searching for a company with extended knowledge and experience on shipping to El Salvador? USG offers the low-cost for shipping to El Salvador? Here at USG, we are here to help in the process and make sure your cargo reaches El Salvador with the fastest and most reliable service. Our service includes the pick up from any locations in the US or Canada and delivery to port or San Salvador Customs Yard. Once our team has the needed information, we will recommend the best way for shipping to El Salvador according to your cargo details!
If you are shipping your personal items to El Salvador as a returning citizen you possibly have an advantage of shipping your household goods free of import duty.  From a full container or just a few boxes of your personal items, we can ship your items to El Salvador.  Having a packing list ready may help with the clearance and labeling boxes is even better so when packing your items make sure to label each box and write down the details of each box. The self-loading of the container is available if you like to save money.
Shipping container to El Salvador
The type of containers that you can ship to El Salvador is 20, 40, 45 regular and flat rack and the open- top.  For the commodities need transportation in certain temperature or frozen some carriers offer the refrigerated container for this destination.  The container once delivered to your warehouse has 2 hours free of charge with loading and there will be an hourly charge afterward.  Some of the port to port rate to El Salvador :
– 20 footer container  from Los Angeles, San Fransisco or Searle to Acajutla, El Salvador: $1485 to $1685
– 40 footer container from Los Angels, San Fransisco or Seattle to Acajutla, El Salvador: $1885 to $2085
Shipping boxes Services
Please check information about Port of Acajutla in El Salvador, where we offer container and consolidation services. USG Shipping offers air freight to all major international airports. We offer air freight for all types of shipments from a couple of boxes to pallets and vehicles. Here at USG, we understand that shipments could be time-sensitive, but we can help with shipping your goods at a low rate. For a quote give us the destination city in El Salvador, weight, and dimensions of your cargo. Contact us today for more information about your shipment to El Salvador, and We give special services for the shipment. Please always give the most accurate information when you are filling out the shipping declaration form for El Salvador.
Shipping a car to El Salvador 
Here at USG Shipping, we have a bi-weekly shared container if you are shipping one car only, we can also give you the full container service if you are planning to ship a few cars or mixed commodities with a car and other goods in the same container. Any question about car shipping to El Salvador, please call or send us an email. With both English and Spanish-speaking agents to help the communication, We make sure that we offer high-quality customer service to our clients. USG is the right partner for shipping to El Salvador from the US. Your cargo to El Salvador handled by a reliable team so please contact us if you need a rate to ship to El Salvador.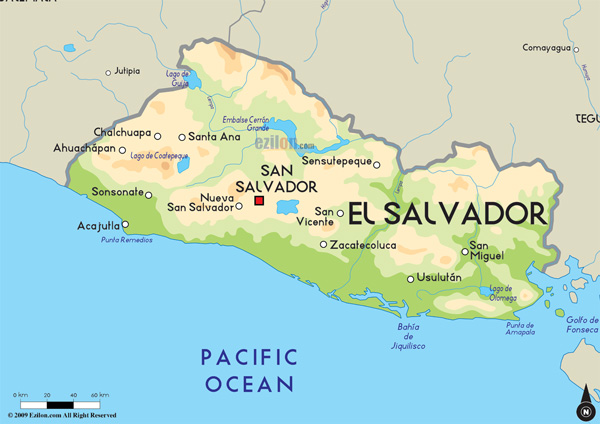 El Salvador is the smallest and highly populated country in Central America. The El Salvador coastlines the Pacific Ocean, their main cargo port in the country is Port of Acajutla. The port lies to the west of the country's capital, San Salvador. This port is the country's main import facility. If you're looking for an international freight forwarding company to ship your commercial cargo USG Shipping offers a great low-cost rate. We offer a variety of shipping options available to El Salvador. Our team can help you in choosing which best fits your cargo needs. There is a weekly shipment for all the freight to El Salvador. You can find some information about importing from El Salvador or exporting to El Salvador at the International Trade Administration.
Ready for shipping to El Salvador? Give USG a call or send us an email with the details of your request!
Please follow and like us: