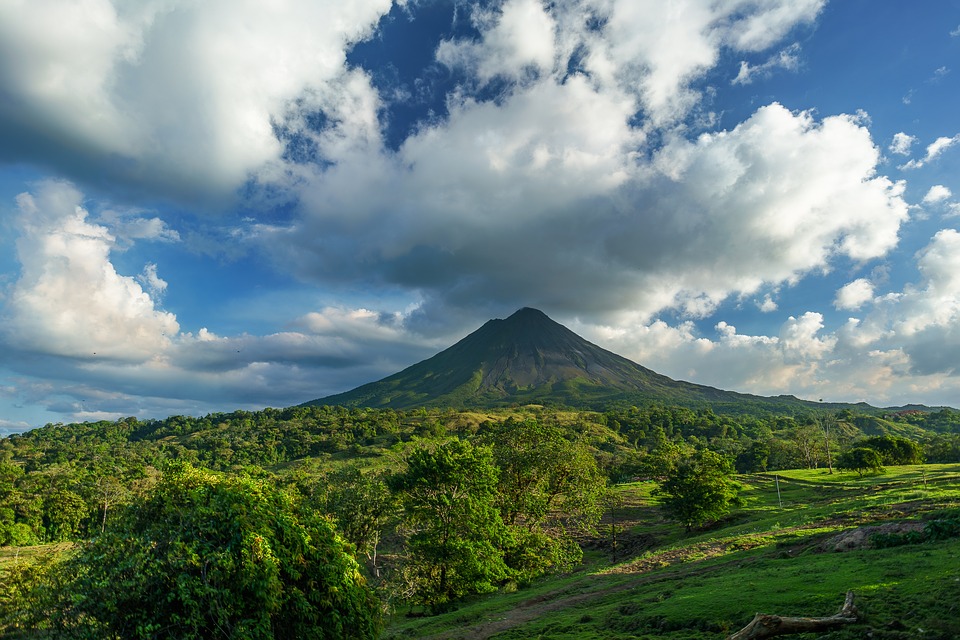 When it comes to shipping to Costa Rica the most important questions are about the import regulation and how to make sure that cargo gets cleared at Costa Rica's Customs without any problem! Well, this is where USG's experience can help, as we carry many years of experiences for shipping goods to Costa Rica. We are offering both ocean and air freight to Costa Rica. We have an express door to door air freight service with low rates which include the pick-up of the cargo from your door in the US and delivery of them to your door in Costa Rica. When asking us for a shipping rate, USG will forward you all the general requirements for shipping to Costa Rica but you can also check at this website. here, some of the regulation for export to Costa Rica.
Shipping Container to Costa Rica
To ship a container to Costa Rica, Sealand, Hamburg Sud, and Evergreen are offering the best services and transit time. Cargo to Costa Rica is subject to Import Duty depending on their value and type. USG offers special rates for shipping boxes to Costa Rica and that will be with our consolidation service.  If you are shipping container to Costa Rica, Caldera is the best option if it gets shipped via the West Coast and if the container is departing from the east coast, Puerto Limon is the cheapest option. For container shipping, There is a weekly schedule to Costa Rica from either east or west coast.
Container shipping rate to Costa Rica 
– 40 footer container from California to Caldera: $1950
– 40 footer container from Florida to Limon: $2650
Shipping a car to Costa Rica:  There are some restrictions and regulation about shipping your vehicle to Costa Rica but if no issue to clear the customs USG can ship your car mixed with your other items or separately in the 20 or 40-foot container. To ship any type of car to Costa Rica the original title is mandatory! As far as the import duty for the car, it is at 52% but that may vary depending on the type of car and importer statue. The import tax duty is not included in our shipping rate for your car!
Cost for shipping Cars  to Costa Rica 
– 2 to 4 Cars loaded into the 40 footer container from California to Caldera: $2950 to $3350
– 2 to 4 Cars loaded into the 40 footer container from Florida to Limon: $2650 to $2950
Shipping boxes to Costa Rica: When it comes to the time that you just have few boxes or 2 or 3 pallets the full container is not the greatest option so for such cargo, USG can offer consolidation shipment to San José CFA terminal.   There is a minimum charge of $495 if the shipment is less than 50 cubic feet. When shipping boxes to Costa Rica or for smaller shipment where the full container is not required, USG has the less than container load to the CFA terminal in San José.  With a weekly schedule the boxes, pallets or crates get shipped within few days after being picked up or delivered to our terminal. The LCL is the cheapest way to ship to Costa Rica if the volume of cargo less than 250 cubic feet.
There are two major ports in Costa Rica which handle the country's container import and export. We offer shipment to Port Limon, the port lies in the Caribbean Sea. Port Limon is a seaport vast in size and can handle more cargo than any other port in Costa Rica. Another major port is the Port of Caldera which is Costa Rica's main trade port is in a small city but is vast is size with a large capacity. The port is very modern and can accommodate cargo vessels large. USG is a trusted freight-forwarding company that will help with your logistics solutions for both commercial and personal cargo from any locations in the USA or Canada to Costa Rica.
– Caldera: Even though Caldera port has a very small harbor it mostly the shipping service to Caldera is from USA West Coast however upon request we can also give the shipping service from the East Coast to this port. Cost for shipping to Caldera, Costa Rica
| | | | |
| --- | --- | --- | --- |
| Origin port | Size of Container | Ocean Freight Rate | Transit time |
| Los Angeles | 45 feet | $4250 | 9 to 16 days |
| San Francisco | 20 feet | $3550 | 10 to 17 days |
| Seattle | 40 feet | $5050 | 12 to 19days |
–  San José, Costa Rica: Since a few years ago and because of the large number of requests, all major carriers offering container transportation to dry port in San José.  If your destination is in San José or nearby you can clear your customs without traveling to the port of entry.  Once the consignee pay destination charges the delivery order gets issued for picking-up the container in San José.
–  Puerto Limon: It is the best port of entry if you are shipping from the east coast.
Shipping personal items and household goods to Costa Rica
Due to the cost of living and beauty and safety of the country, it is a good place for the retirement plane for many US senior citizens! Every year, there are American, Canadian and European Citizen are moving to Costa Rica and our job here at USG is to help them in the shipping process. You are free of duty to ship all your belonging to Costa Rica if you have your residency permit but always make sure to verify that with the Embassy of Costa Rica in Washington DC. Your need for shipping to Costa Rica could be due to your move to Costa Rica and that is also a part of the service that USG provides. The first important question when you are moving to Costa Rica and like to ship your personal items and household goods free of import tax will be your legal status? Are you moving to Costa Rica as a returning Citizen or an expat who choose to live in Costa Rica?   We offer packing and loading service at some of the locations in the US and our sales team will tell if that covers your area.  For any other locations in the US, you can always do your own packing or hire a local packer and our trucker will bring the empty container when you are ready.  Once you have the answers to these questions, you will know better on how to prepare yourself as far as clearing the cargo upon arrival of your container to Costa Rica.
The Import Regulation for shipping to Costa Rica
The country of Costa Rica is a small country located between Nicaragua and Panama and shares land borders with both countries. Costa Rica has direct access to the Pacific Ocean to the West and the Caribbean Sea to the East. For more information about the shipping and import regulation please contact the Embassy of Costa Rica. Costa Rica customs rules are quite complex.  There are some recent improvements, like electronic or one-stop import and export windows, called Single Windows, have helped to cut the time required for customs processing. The Customs Authority of Costa Rica implemented referred as TICA system which requires a seal randomly placed on products to check their delivery from the port to the end buyer confirming the process is as it got declared. As far as documentation, clearing the customs in Costa Rica requires Original Bill of lading for ocean freight, airway bills for air freight and the commercial invoices for the goods. Some commodities need some other certificates, such as the bulk agricultural products need phytosanitary certificates.  To import cosmetics, pharmaceutical, vitamin supplements, medical devices, pharmaceutical, chemicals, toxic substances, pesticides, insecticides, and agricultural chemicals consignee needs an import permit from the Costa Rica Ministry of Health.   To get the permit the exporter needs to provide the presentation approval of quantitative-qualitative, analysis certificates, good manufacturing practices, and free-sale certificates. The process of registration for the pharmaceutical's items are very slow and, in many cases, could take up to six months or even more for approval gets completed.  The good news for US Exporter is since 2011, the Costa Rica Ministry of Health approving US Food and Drug Administration (FDA) authorizations and if medical devices are in sell in the U.S. market they are okay to ship to Costa Rica without evaluation. If you are importing from CAFTA countries, Costa Rica importers have no option other than presenting the full required documents to Customs Authority along with other necessary information that can certify the origin of the goods.  Still, in 2017, There is not a specific format for presenting the information and importer can use any format available to start the process. If you are shipping your items to Costa Rica via Air or need the fastest service, we also have that option available. We are one of the only Costa Rica shipping company who offers a full door to door services.
If ready to ship to Costa Rica please fill out the quote form and you will have the quote within 24 hours.
Please follow and like us: