Did you know USG provides comprehensive container shipping to Italy from the USA? That's right: we are USG Shipping and we are here to provide seamless assistance, whether you need to ship packages or multi-container shipments. Because we specialize in shipping goods from the USA to Italy, you get peace of mind knowing we handle all the logistics with the lowest possible cost. Our competitive shipping rates and a smooth process will put you further at ease as we get your order processed quickly and efficiently. Our reliable air freight shipping to Italy and container international shipping to Italy can get your goods to their destination fast and all in one piece. Got to ship a package via air freight or ocean from USA or Canada? We can best meet your needs.
Fill out the quote form above and let us know what you need. We'll want to know the pick-up place, the destination in Italy and the type of goods you plan to ship to Italy. We respond to requests within the hour so you can get a prompt reply with the best way to ship along with the cheapest option!
Our team will arrange for shipment anywhere in the USA or Canada. When it comes to dependable shipping overseas to Italy, count on USG Shipping, where we make air freight and ocean shipping a breeze.
How much does it cost to ship to Italy from USA? To answer this question we need to know more details of about your shipment as far as the type of cargo,  mode of shipment, volume and weight. Another element is; are you looking for the cheapest way to ship your cargo or other details that we need to consider like the transit time or carrier.
Italy has many main ports where it offers a number of services: Full Container Load (FCL), Less Container Load (LCL), and Oversize Loads. Its ports located throughout the country and there are some other main cities where USG ship to :
Shipping to Florence
Shipping to Rome
Shipping to Milan
Located in Central Europe, with lots of ocean ports and top-rated airports, Italy is a strong presence in the air and ocean freight shipping industry. Contact our professional staff today to quote your air freight to Italy and Europe. We have affordable rates backed by exceptional service.
Shipping boxes to Italy: If you decide to ship some boxes to Italy and need a rate for shipping your household goods and other items to Italy, USG team can help you with a door to door service.  The rate is covering the charges from pick up to delivery but excludes the customs duty in Italy.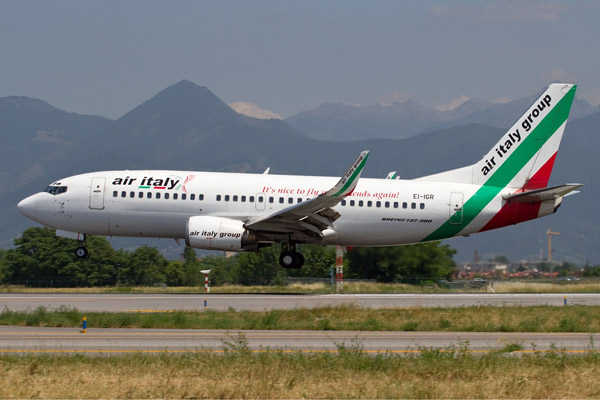 Air freight to Italy: USG Shipping Line can make it hassle-free to send your cargo with door-to-door transportation. Malpensa International Airport handles a high volume of traffic of about 500,000 tons of global cargo annually. The airport in the Northern Italian region of Lombardy, making it ideal to transport goods to France, Switzerland and Western Austria.
Italy, in Southern Europe, bordered by Slovenia, Switzerland, Austria, and France. This beautiful country comprises the Italian Peninsula and the two largest Mediterranean islands of Sicily and Sardinia. Rome is Italy's largest city and capital. Italy is a leader in world trade and exports, with a robust economy and a large amount of both exports and imports. 
Italy exports more than it imports at $449 billion and $397 billion, respectively. The top exports for Italy include packaged medication, cars and parts, refined petroleum and machine parts. Italy's top imports consist of autos, crude petroleum, packaged medications, gas and auto parts.
Please follow and like us: