Shipping to Colombia from USA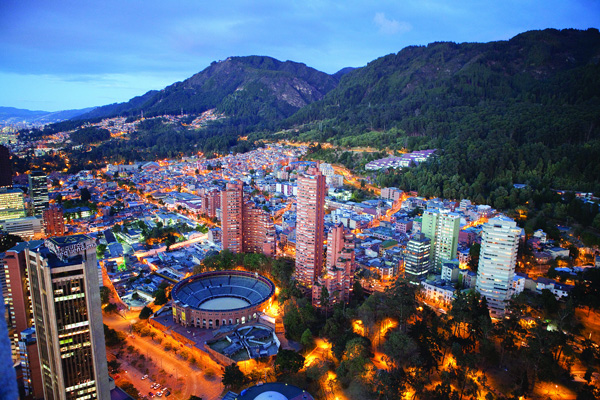 Shipping to Colombia from the US
Shipping to Colombia is a stress-free process when you have a professional team like USG Shipping handling it! We make the process stress free so you can sit back and relax while we ship your car, household goods, containers or anything else from the USA or Canada to Colombia. USG Shipping offers the lowest rates around, plus we can get provide a full door to door service. Ready to learn more about shipping overseas to Colombia? Take a few minutes to complete the above quote form. Our friendly staff members are ready to give you great rates on international shipping on cars and containers, as we handle anything from small packages to multi-container shipments. USG  treats you to hassle-free, cost-effective and straight-forward logistics services, with no last-minute surprises or hidden charges. Thus, let us assist with air freight shipping to Colombia and container shipping to Colombia. Start with a free quote when you fill out our simple online form, providing us with the pick-up location, the final destination and the type of goods you're shipping. We will get back to you in about an hour!
About Colombia
Colombia, located north of South America, sits between Venezuela, Peru, Ecuador, and Brazil. With a strong economy and thriving culture, shipping to Colombia is an easy task when you use a reliable logistics company like USG Shipping. We ship commercial items, cars, and household goods via air or ocean to Colombia. For more information on fair trade regulations between USA and Colombia, you can contact the Embassy of Colombia in Washington DC.
We offer the shipping service to Colombia for  the following ports and points of entry:
- Shipping to Barranquilla 
- Shipping to Buenaventura 
- Shipping to Cartagena 
- Shipping to Bogota 
Door Delivery in Colombia: Our local agent in Colombia will help with the clearance and door delivery of your container or cargo at any location in Colombia. Our door delivery service also includes air freight or smaller shipments. We also have weekly consolidation services from Miami to Colombia. 
Import Regulations for Shipping to Colombia: US exporters must know that their importers in Colombia have to follow the steps required below to finalize an import process into Colombia:
Purchase and fill out the Import Registration form with the Ministry of Commerce and Industry and Tourism. This requires a complete product description and tariff classification.

Colombian Customs inspects the merchandise if they consider it necessary, and then once the inspection is done, they authorize the release of goods.

Complete the document "Andean Custom Value Declaration" when the import value is equal to or more than US$ 5,000 FOB.

Complete the form for Import Declaration.

Pay for the import duties, VAT, surcharges, and other fees.

Coordinate with an agent to receive the merchandise and get it out of customs.
Take the following steps before shipping to Colombia: 
Coordinate with a financial entity to pay for the imported goods.

Obtain pre-approval from Ministry of Commerce, Industry and Tourism for the Import Registration Form or if required the Import License.

Present all documents to customs on time.

Request the Bill of Lading and Cargo Manifest from the transportation company.
As per regulation in Colombia, you are required to keep important documents for a period of no less than five years.
Shipping Cars to Colombia: USG Shipping offers container shipping for your vehicle and Ro/Ro service to Colombia – a more economical way to ship a vehicle overseas. Remember the consignees are always liable for the import duty if it applies in Colombia. USG Shipping can move your cars either by container or Roll On Roll Off. We can help you bundle your household goods and the car in the same container to save money. Our company offers special rates on shipping heavy equipment to Colombia via roll on roll off out of Florida. Our rates are very competitive from any port on the East Coast of the US and Houston to any destination port in Colombia. With weekly sailings to Colombia, get your special low rate and we can book your vehicle on the next sail. Please contact us if you have any questions regarding the shipping of tractors or other equipment to Colombia.
Shipping by Air to Colombia:  Our Air Freight service is our fastest service, with Airport-to-Airport international shipping available. The transit time is usually less than three days. Contact USG Shipping if you have cargo that needs to reach Colombia within a few days. 
We would be happy to provide you with a free quote for any overseas shipping to Colombia, so fill out our form now!