Libya is a country in North Africa. The capital of the country is Tripoli. Libya is one of the biggest importers in North Africa. Because of many years of economic sanction by the USA the country was importing most of their needs either from China or Russia. During the last few years, Libya became one of the largest importers for American products.
USG Shipping Line specialized for all the shipping services to Libya. We have special Autos rates from East-Coast or West Coats to Libya. We offer also roll on roll off services. We also ship hazardous, over-sized and any other type of commodity to Libya.
We offer shipping services to the following ports in Libya :
Shipping to Tripoli
Tripoli is the capital of Libya. It is also the largest city and the commercial center. The city is in the northwestern part of Libya. Port of Tripoli is one of the oldest ports in the Mediterranean and it is the largest port of Libya. The port of Tripoli with capacity for containerized cargo, Bulk Cargo, Roll on Roll off and Passenger.
USG Shipping Line offers full container and consolidation service to Tripoli from any place in the USA or Canada.
We at USG Shipping Line will transport any type of commodity from your door in the USA to the Port of Tripoli. To have an exact quotation, you need to give us the volume, origin, and type of commodity.
We have special Autos rates to Tripoli for either containerized or roll on roll off. Please contact us for the details of our specials.
Shipping to Benghazi
Shipping to Khoms
Shipping to Misrata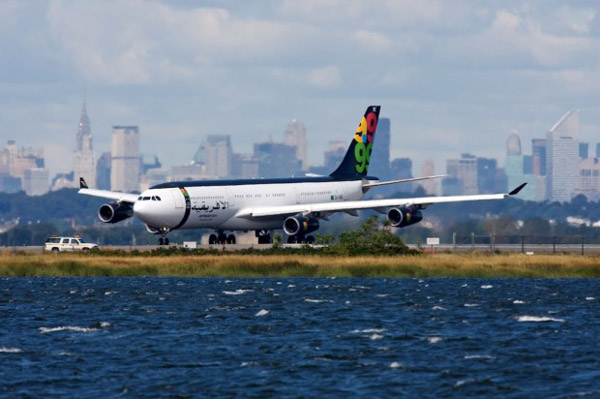 Air freight to Libya
Libya has three international Airports;
1) Tripoli International Airport IATA (TIP)
2) Benina International Airport IATA ( BEN) in Benghazi
3) La Abraq International Airport IATA (LAQ) in Bayda
Here at USG shipping Line, we offer Air Freight service for any type of cargo to these airports. Your rate is base on the chargeable weight. You do not need to get stressed on finding the chargeable weight, once you give us the dimensions and weight of the boxes or pallets, we will offer your total cost based by the chargeable weight. We have special air freight rate to Tripoli and Benghazi. You only need to give us the volume, weight, and origin of the shipment in order for us to offer you the right quote.
Please follow and like us: