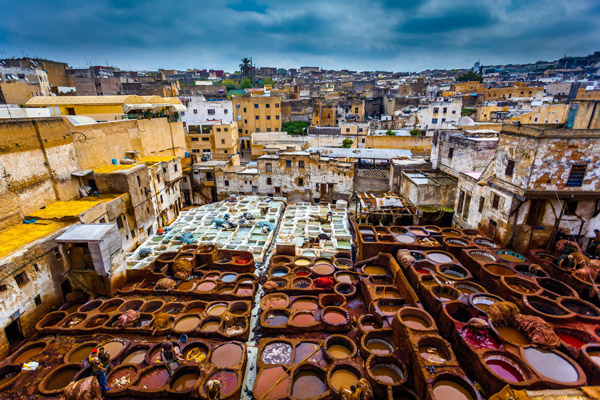 Next time when you need to ship to Morocco, select the specialized company with many years of experience on shipping to Morocco. If we have all the needed information, we will give the quote in less than a day.  Once you have USG shipping rate to Morocco, feel free to compare that with other companies and we will match their rate if it's been quoted with the same service. USG Shipping offers all types of shipping services including Full Container Load (FCL) and Consolidation services from your place in the US or Canada, to all the seaports in Morocco.  Morocco Shipping industry is very smooth and organized compared to many other countries in North Africa.   We specialize in importing your cargo from Morocco and have special Autos rates for shipping into Morocco. We are one of the very few companies who provide specialized import service for non-EPA conforming vehicles. If you're interested in importing your vehicle for vacation from Morocco to the US we can handle all destination (USA) paperwork, customs clearance, and regulatory guidelines. Before asking how much it cost to ship a container or car to Morocco, let's start with making sure that everything is okay with Customs. For multiple container shipments, USG handles shipment coming from Morocco as we work with few large freight forwarders based in Morocco!
Shipping Cars to Morocco
You may always ask what is the process and cost if I ship my car to Morocco? Compare to other North African Country, Morocco's formalities for importing vehicles are simple.  As per regulation; it's okay to import one car at a lower duty rate, however, those charges will be higher for the second car.  You can visit Morocco Customs or Douane's Website and find all the information and forms related to the import of cars. Another type of Cargo Shipping to Morocco is subject to approval. The rate for ro-ro to Morocco from the East Coast in the US:
Mid-size car : $1295
SUV: $1595
Here at USG and from the USA we offer:
Shipping Container to Morocco
The receiving terminals in Morocco are handling all kind of container size and type from 20, 40, 45 dry to flat rack and the open top. For commercial cargo, the container gets delivered to your or your supplier warehouse where the items get loaded and secured into the container. If the shipment is personal, the empty container can get loaded at your door as long it the city allows such.  The pre-clearance for the container is available in Morocco so to avoid the demurrage or port storage fee then consignee can start the customs process after the departure of the container from the US.
Whether you're shipping a vehicle or furniture to relatives abroad or you're moving from the US to Morocco, we can take care of your moving needs as a one-stop solution. We offer specialized door to port move in a simplified way to handle your moving needs. Regardless of your place in the USA, we can send you a 20ft or 40ft container to your doorstep so you can pack your cargo at ease, at your pace, and in your control. For your convenience, we also offer mixed cargo load during your move so you can move your vehicle, furniture, and other household items in the same container without any hassle! Our rates are among the most competitive in the market and our focused service is finely tuned with the client at its center. Feel free to contact us for more information!
Air cargo to Morocco
USG Shipping offers shipping services by Air from any place in the US or Canada to all the airports in Morocco.  For shipments to Morocco from the US via Air, we will need the origin of the shipment along with volume, type, commodity,  and weight of the cargo. In addition to air freight service, we also offer door to door shipments for small boxes and express shipments at an affordable price. Whether it's a gift, holiday shopping, or urgent parts and accessories you have to deliver in a crunch, you can leave it to us to handle it with ease with our International Priority shipments especially designed for an expedited move.
Shipping to Casablanca, Morroco
Morocco or Maghreb is the country in North Africa and the most Westerly in the Continent.  It is the only African country along with France and Spain to have access to both the Atlantic Ocean and the Mediterranean Sea. Casablanca is the capital and the largest seaport of the country.  Morocco's government has invested billions of dollars to improve the country's infrastructure and transportation. The City of Casablanca is the largest city in Morocco and it is on the West Side of the country. It is one of the largest city in Africa. Casablanca is the center of economy of the container. All the international companies have their offices in this city. Port of Casablanca is the largest port in North Africa and it is one of the most advanced port in the world. The traffic in the port of Casablanca is over 23 million tons of merchandise. The port's operation management handled by Marsa Maroc.
The Customs processing in Morocco is not as complicated as other northern African countries and the limitation is way less than many other Arabic countries.
We offer direct shipping service from New York to Casablanca with a transit time of 15 days. We also have other services contract which allows us to ship your cargo with a transit time of 21 days.
We also offer service for Shipping to Tangier as well as Rabat.  Please contact one of our sales representatives if you need any shipping services to import or export cargo from Morocco.  French or Arabic speaking representatives are available upon request.
Most commonly exported commodity from the USA to Morocco (2017): 
According to United States Trade Reports (USTR), U.S. goods exports to Morocco in 2017 were $2.2 billion up 14.8% from 2016. The sharp rise in trade between the two countries is only expected to increase. 
Mineral fuels
Cereals (corn) ship from the US to Morocco
Aircraft export from the US
Food waste, animal feed
Machinery export from the US
Soybean meal, distillers grains, and soybean oil
In addition to providing logistics solution for each customer, we are also specialized in handling logistics and shipping moves for commercial enterprises. Whether you're specialized in automotive parts, dry food, or niche export, you can count on us to get the move done!
Send us an email or give us a call if you need a cheap shipping rate to Morocco!
Please follow and like us: