When it comes to any type of request for shipping to Egypt, USG's is one of the main shipping company to Egypt. The items could be used or new, full container load or less than a container, Ocean or Air freight, we make sure to ship it safely to Egypt. USG Shipping Line provides very reliable operation for all kinds of shipments to Egypt.  Our services include shipping Commercial Items, Autos, or Household Goods and you can rely on our ability for shipping to all the commercial ports in Egypt.  USG Shipping offers you a door-to-port service for either 20′ or 40′ container from any place in the USA to Egypt.  USG Shipping has contracts with most of the Shipping Lines to Port Said and we also offer shipping services to Cairo.
Egypt is a country in the North-East of Africa.  It borders the Mediterranean Sea to the North, Gaza Strip and Israel to the North East, the Red Sea to the East and South, Sudan and Libya on the West, and the Gulf of Aqaba to the East.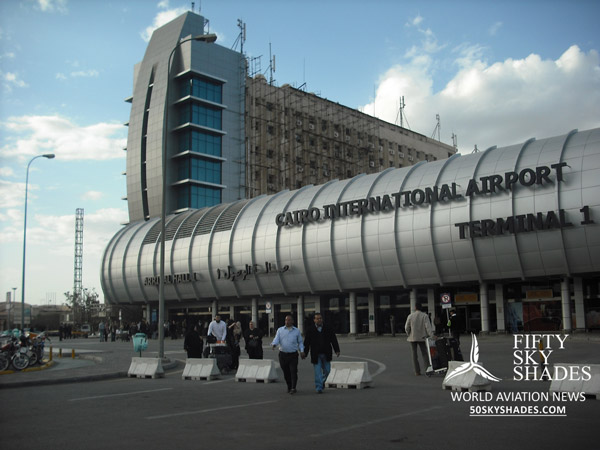 Air cargo to Egypt
Here at USG Shipping, we have a daily Air freight service to Egypt.  Cairo International Airport is the largest airport and the main point of entry.  Our rate for Air Freight to Egypt depends on the type of commodity, chargeable weight of the cargo, and most importantly the shipper's information.  We can use any type of plane for your cargo and known shippers with volume always have better rates for Air Freight to Egypt.  If you're a prospective sure, we recommend that you read up on Egyptian customs rules and regulations on the products and commodity you're intending to ship. Various countries have various regulations that are commodity-specific, like Egypt. 
Shipping heavy machinery, Oversized cargo to Egypt: One of our most popular services to various ports in Egypt like Port Said & Alexandria is heavy machinery and specialized automotive. In order to keep up with increasing demand for heavy machinery, we have shortened the process to handle heavy machinery and breakbulk cargo regardless of where you're buying your products from. From Iron Planet auction to Ritchie Brothers, we can move your cargo to the nearest warehouse and dismantle it to fit in a 40'ft container or we can move it to the nearest RoRo port and ship it to Egypt in a fast and efficient way. We also handle all sort of construction-related equipment from bobcats, caterpillars, bulldozer, an excavator to forklifts. We also specialized in packing motorcycles in 20ft and 40ft containers for shipping from the USA to various Egyptian ports like Sokhna, Alexandria, Damietta, and Port Said. Our network of inland hauler specialized in moving oversized loads will make sure your cargo gets picked up at earliest and delivered to the nearest port or warehouse.
Shipping Cars to Egypt: There are many restrictions as far as importing cars to Egypt, however, there are fewer restrictions for shipping auto parts to Egypt.  It is always good to be updated on that and we recommend you to check the latest regulation with the Embassy of Egypt in USA before purchasing an auto for exporting.  Shipping containers to Egypt are our main strength, however, we also handle other types of transportation services like Roll-on-Roll-off (RORO) and Break Bulk.
Auto parts to Egypt: In addition to moving cars and commercial goods, we also specialize in shipping 40ft containers of auto parts and dismantled cars from various ports in the US to Port Said, Egypt. Additionally, we have years of experience moving gym equipment, auto parts, store merchandise, and clothing. In addition to shipping from our designated warehouses and RoRo outbound ports, we can also offer door delivery to your choice of warehouse or dismantling yards like Pick A Part. At USG shipping we strive to make shipping convenience and hassle-free. Feel free to contact us for our comparative rates and comprehensive service.
The most important part of shipping to Egypt is to make sure you can clear the cargo within at the most 5 days of arrival. Unfortunately, the Egyptian port authority does not grant any free time upon arrival of the cargo. The clock for storage starts as soon as the cargo gets discharged in Egypt. The more prompt you're at clearing the cargo, the smoother the process will be.   The Ocean Freight transit time from the US to Egypt if sailing from New York is 18 to 38 days depending on the carrier you prefer to use for your shipment.  Please see below the list of the ports in Egypt where we offer shipping services:
Shipping to Alexandria 
The name of Alexandria came from Alexander De Great the founder and creator of the city. The city is on the southern side of the Mediterranean. As the second-largest city after Cairo, Alexandria is the largest port of entry in Egypt. With about 80% of the import and export of Egypt, Alexandria is the most strategic city in Egypt. From the 19th century, Alexandria was the major point of International Shipping in North Africa. As one of the oldest ports in the world, the port of Alexandria is on the West Side of the Nile Delta and it is in the Mediterranean Sea and Mariut Lake. East Harbor is mostly used for visitors and truisms. West Harbor is for all the containers and cargo carriers. The USG offers direct service from the East Coast to Alexandria. We offer 17 days of transit time services from New York to Alexandria. We can ship your items from any locations in the USA or Canada to Alexandria.
Once contacting us please give us the details of your shipment and we will make sure to give you a cheap quote!
In cooperation with one of the freight forwarder in Egypt, USG also offers the import service for shipping from Egypt but from the US and Canada, we go to: 
– Shipping to Port Said: Weekly sailing from all the origins in the US, service is available with 6 different carriers for both East and West Port Said!
Special Rate for 40 Footer to Port Said
LGB to Port Said: $1985  
– Shipping to Damietta:  Weekly sailing available with 4 carriers and transit time from East Coast is 16 to 32 days.
– Shipping to Sokhna: Weekly shipping available with 34 carriers and transit time from East Coast is 19 to 35 days. 
– Shipping to Cairo: Airfreight and Less than container available for Cairo international Airport or CFA terminal.
We offer full containers (FCL) and less than container (LCL) loads to all the ports and cities mentioned and the service unless quoted otherwise is only to the port of CFA terminal in Egypt. 
Feel free to send us a request via email or give us a call if you have any questions related to shipping to Egypt from the USA.
Please follow and like us: