Shipping to Ecuador from USA

Embarques para o desde US o Canada
Ecuador is a county in South America bordered by Columbia , Peru and Costa Rica.. The country largest city, Guayaquil which is the home of one of the main shipping port of the country. Other shipping ports include Port of Manta and Port of La Libertad. The country has many restriction for importing commercial items however it is the land of many American, European and Canadian Expats.
Shipping to Ecuador can be quite easy when using the a professional logistic company like USG Shipping. We can help you to ship your cargo checking all the country-specified rules, regulations and paperwork, By using our service for moving your cargo to Ecuador you are guaranted that you will not have any issues with the Customs in Ecudor as we make sure to check them all with you prior of the deprature.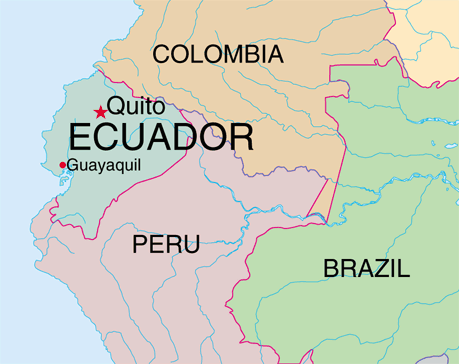 Our service for Shipping to Ecuador includes two main port of entry of Guayaquil and Esmeraldas. With many years of experiences in shipping to Ecuador, our freight services include:
- Shipping door to door to Ecuador
- Shipping to Ecuador from Canada
- Shipping from Ecuador to Canada
- Shipping from Ecuador to US
- Moving to Ecuador
If you are currently based in Ecuador you can also contact our agent, Joe Spott who is our long time agent in Ecuador and will help you in every step of your project. You can also check your statue with the Embassy of Ecuador in Washington DC.
Shipping to Cuenca
Cuenca is the main city and capital of the state of Azuayin Ecuador. It is also considered as one of the most advanced city in Ecuador and very freindly for retirement plan who likes to live in a quit place . The city has many attraction sites and some historic places to live. With aour own Agent in Cuenca, USG is able to bring your goods to your door in Cuenca. There are many US Citizen who are planning to relocate for their retirement to Cuenca and we always make sure to provide them a full door to door services for shipping their personal goods to Cuenca.