Shipping to Brazil from USA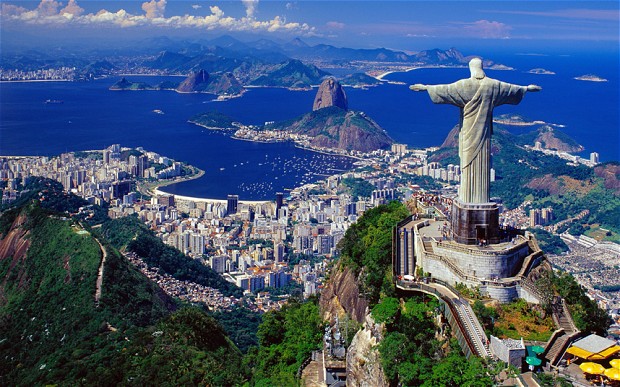 Envio de encomendas para o Brasil
The country Brazil is not only the largest country by size and population in the Latin America , it is one of the largest economy in the world. Even that import regulations are extremly restricted but a country with such a size has high demand for imports of goods. Most of the country is coastline with the Atlantic Ocean but also but also bordered with other countries like Venezuela, Colombia, Peru, Bolivia, and a few others. We can help you ship goods regardless the type of cargo, personal or commercial such as foods & beverages, and automotive vehicles (Cars, Parts, and Engines). Trade agreements retourn to Brazil is a member of the Mercosur trading bloc and that is regional standards organization that issues code base by its own standard. Technical commites reecommend standrad before they are adopted in that country.
We offer ocean freight to all the major ports in Brazil. We accommodate to your cargo needs, whether you need Less than Container Load, or Dry or Refer Container from 20' and 40' standard or 40' High Cube container. USG can assist you in finding the price that is close to your budget and covers your freight needs. We offer great rates for container shipping to Brazil. It's often a more economical option when exporting your vehicle out of the US, we can direct you in what is the next step when shipping your vehicle. All quotes depend on the size of the container, place of origin and port of destination. There are many convenient ports in Brazil to have your cargo delivered. Please see list below of major ports:
Port of Rio Grande
Port of Rio de Janeiro
Port of Itaquai
Port of Paranaqua
Port of Santos
Air Freight to Brazil :
USG provodes Air Freight to Brazil. We offer shipments from pallets to boxes of all sizes we can transport your cargo from a resident or business in the USA to your home, office or any major international airport in Brazil. We understand that some cargo may need an express service and we can help you to ship your cargo to Brazil within a timely matter. Our shipping service to Brazil covers all your import and export needs. You just have contact us for the quote and provide us the details of your shipment to Brazil.
Are you moving back to Brazil? We have a complete guide of the steps to follow to make your return an easy experience, if do you have any questions do not hesitate to contact us. You need to contact the Embassy of Brazil in Washington DC for other information about importing your goods to Brazil.