Shipping to Jeddah from USA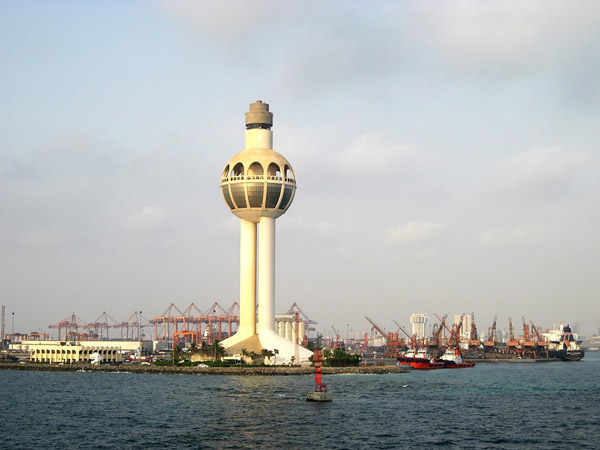 الشحن إلى جدة
Jeddah is a largest city in Makkah Province and it is the largest port in Western Saudi Arabia. It is the gate to Mecca and Medina. Port of Jeddah or Jeddah Islamic port has a strategic location in the international shipping rout, connecting east and west. It is the principal port in Saudi Arabia serving Mecca and Medina. The port became operational on 1976 and has 58 working berths. The port of Jeddah is congestion free harbor.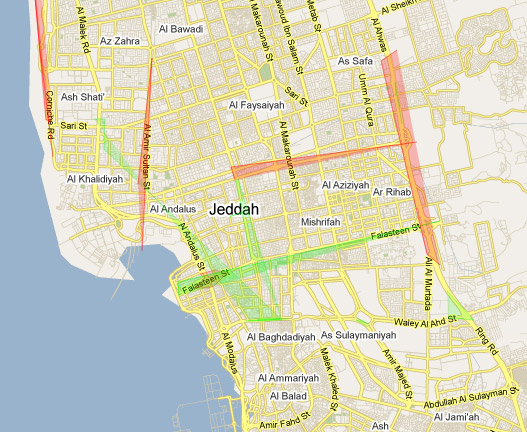 USG Shipping Line offers all type of shipping and logistics services to Jeddah. We are specialized in both Commercial cargo and also moving to Jeddah.
1) Shipping Container to Jeddah Saudi Arabia:
USG Shipping Line offers containerized shipping service to Jeddah. We can offer you any type of containers needed including (Dry, Open Top, refer, Flat Rack, etc.) at any locations in the USA or Canada and ship them to the port of Jeddah.
2) Shipping Consolidation to Jeddah Saudi Arabia:
With over 60 receiving terminals in the USA , USG Shipping provide an excellent consolidation solutions for shipping your cargo to Jeddah. Our minimum charge for the Ocean Freight is based by 1cbm or 36 cubic feet. Depending on your location, we can either pick them up or just let you to deliver the boxes to one of our terminal.
3) Roll on Roll off and Over-sized Cargo to Jeddah Saudi Arabia:
We offer roll on roll off service for your vehicle if you need to ship them to Jeddah. Our rates are as follow from San Diego or Los Angeles (port) to Jeddah (Port). Below find the rates for some of our Car Shipping to Jeddah:
Mid-Size Car: $1475.00
SUV : $1775.00
We can ship your over-sized cargo either from USA East or West Coast to Jeddah. Please contact us for the rate.
4) Air Freight to Jeddah Saudi Arabia

USG Shipping Line offer a daily Air freight services with different Airline to Jeddah International Airport. King Abdul-Aziz International Airport is the busiest airport in Saudi Arabia. Regardless the type of commodity, volume or weight of your cargo we can have them picked up from any location in the USA or Canada and deliver them to you at the Airport in Jeddah. For the commercial items and upon request we can deliver the items to the companies based in Jeddah.
Please contact us if you are interested to ship to Jeddah and one of our associate with provide you the quote and shipping schedule.
Cargo to Jeddah : USG offers all types of services for shipping the cargo to Jeddah.