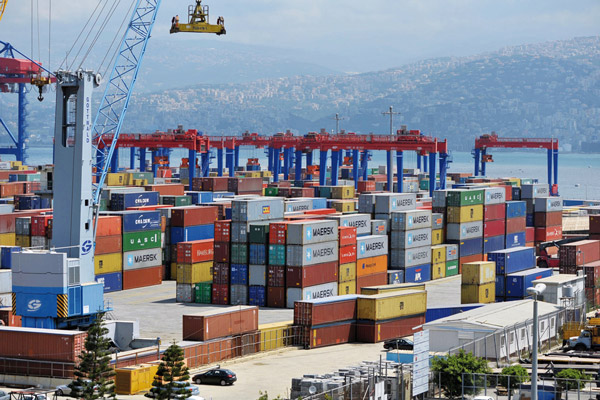 The Port of Beirut is the main port of entry in Lebanon located on Mediterranean side of the city of Beirut. It is one of the largest and busiest ports on East Mediterranean.
With many years of experiences, USG Shipping Line can ship your cargo either by Air or Ocean to Beirut. For the Ocean Freight we offer both full and less then container Shipping to Beirut Lebanon. We can bring the container to your door in the US or Canada and once loaded take it to of the nearest port and then ship it to Beirut.
Our services include all the paper works associated to the shipping to Beirut. USG specialized on shipping Cargo to Beirut and will be glad to handle all your needs. We are also among the best shipping company for moving to Beirut.
We are also working with most of the airlines and can offer you the Airfreight to Beirut International Airport.
Special Autos Rates to Beirut:
Shipping 4 Cars from Houston TX to Beirut:$4800
Shipping 4 Cars from Miami FL to Beirut :$4500.00
Shipping 4 Cars from Newark NJ to Beirut : $4200.00
Shipping Mid-Size Cars via Roll on roll off from USA West Coast to Beirut : $1500.00
Cargo to Beirut:
Here at USG , we can handle all type of Cargo to Beirut. You just need to contact us with the volume and type of commodity and we will make sure to quote you within 24 hours.
Air Freight to Beirut
Rafic Hariri International Airport is the largest and main Airport in Beirut and most of the Airlines and Freighter offers Air Freight Service to this Airport. Please contact USG if you are relocating to Beirut or need to ship your commercial items to Beirut via Air.
Please follow and like us: