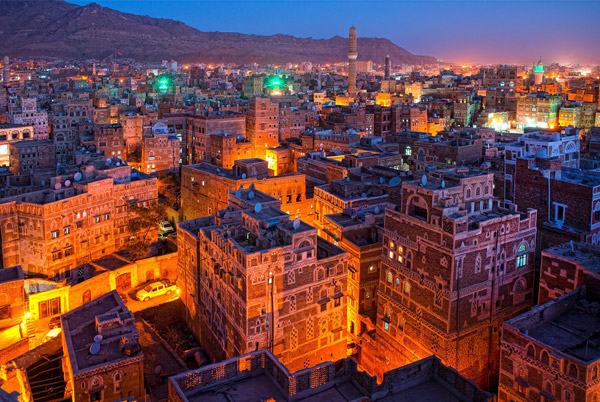 USG Shipping Lines offers multimodal shipping services to Yemen. Whether you're shipping full or part loads, commercial cargo or personal effects, USG has the solution to your freight needs at negotiated prices. Local destinations are Aden, Hodeidah, Sanaa, Taiz.
Based in the USA, USG offers standard and premium shipping/cargo services from any town in the United States to all main cities, ports, and airports in Yemen (see list below).
الشحن إلى اليمن
For export shipping to Yemen or import shipping from Yemen, please contact us for a quote or use our instant rate calculator for instant pricing. If you are regularly shipping to Yemen we would be pleased to discuss your shipping requirements and offer you a bespoke solution.
Shipping to Aden 
Shipping to Hodeidah
Shipping to Sanaa
For all the destinations listed above, our team will be pleased to answer your inquiries concerning shipping to or from Yemen. Get cargo prices to and from Yemen using our Rate Request.
Shipping Cars to Yemen: Our direct service for shipping cars loaded into the container are on and off depending on the carrier availability. Currently, the service becomes available for shipping 4 cars loaded into the 40 footer container.