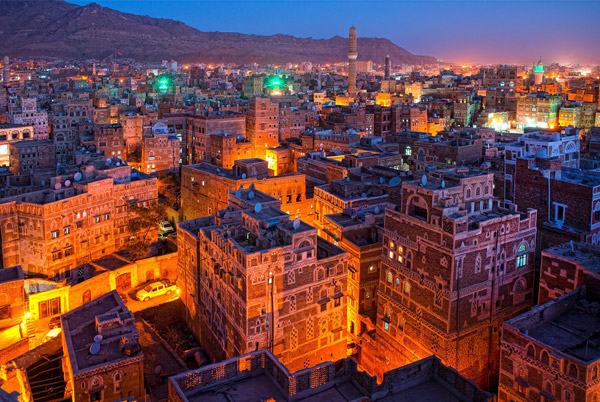 USG Shipping Lines offers multimodal shipping services to Yemen. Whether you're shipping full or partial loads, commercial cargo or personal effects, USG has the solution to your freight needs at competitive prices. Local destinations are Aden, Hodeida, Sanaa, Taiz.
Located in USA, USG can provide multimodal logistics services from Full container loads to air freight from any location in continental USA, Hawaii, and Alaska to Most major cities in Yemen.
Due to current ongoing situation in Yemen certain services might be limited please inquire within
الشحن إلى اليمن
Shipping to Aden
Shipping to Hodeidah
Shipping to Sanaa
For all the destinations listed above, our team will be pleased to answer your inquiries concerning shipping to or from Yemen. Get cargo prices to and from Yemen using our Rate Request.
Shipping Cars to Yemen: Our direct service for shipping cars loaded into the container are on and off depending on the carrier availability. Currently, the service becomes available for shipping 4 cars loaded into the 40 footer container.
Shipping by Ocean
Via ocean we can offer you rate for containers 20′ ST, 40′ ST/HC, Less container load or LCL cargo, with the best rate in the market. If you have cargo to ship to Yemen , please inquire within and someone from our team will assist you with latest rates and solution for your shipping needs. Please note due to the current situation in Yemen some services might be limited or unavailable.
Shipping by Air
Via Air we have plenty of way to ship your cargo in a fast and easy way, from door to door for small parcels or large boxes; and for commercial cargo we have several contracts with the airlines with attractive rates and specials all year long, please keep in mind at moment call to ask by the rates we will need the # of boxes, dimensions, and weight.
Please follow and like us: