If you have wanted to ship a container or a car to Dubai via air freight or ocean and like having the assurance that you're dealing with a reputable shipping company, contact USG!  You can get peace of mind with us here at USG Shipping, where you will enjoy the convenience of our air freight shipping to Dubai and container shipping to Dubai. To get fast pricing that won't break your budget, start by completing the quote request form above. with the pick-up location, final destination and the type of goods to ship.
In the United Arab Emirates, our agents are logistics NVOCC companies able to offer you door to door service for all of your shipments to Jebel Ali, Dubai. We can help you to ship your cargo either if Dubai is your destination or not and we will ship them in the 40 or 45 footer HC container with the shortest transit time as we have access to all routing including direct service to Dubai. The transit time from the US to Dubai is about 40 days if shipped from the west coast.
Shipping car to Dubai
We have the special Auto rate to Dubai ( Jebel Ali) out of Newark NJ, Houston TX and Long Beach CA. There is also a shared container option for shipping car to Dubai. Please see below our rates for shipping 4 or 5 cars.  Car shipping to Dubai was on a high demand a few years ago since most of the cars were going to re-export to Central Asia and other Middle Eastern Countries. The roll on roll option is also available to ship a car to Dubai.  The rates are all-inclusive and include all the charges in the US :
Special car shipping price from Newark NJ( Loading Warehouse ) to Jebel Ali, Dubai :
4 or 5 cars ( 40 Footer) : $2450.00
4 or 5 Cars( 45 Footer): $2750.00
Special car shipping price from Houston TX( Loading Warehouse) to Jebel Ali, Dubai:
4 or 5 Cars ( 40 Footer): $2780.00
Special car shipping price from Long Beach ( Loading Warehouse) to Jebel Ali, Dubai:
4 or 5 Cars( 40 Footer) : $2850.00
Air freight to Dubai
USG Shipping Line is able to offer you a door to Airport services from any locations in the USA or Canada to DXB( Dubai International Airport). You only need to give us the dimensions and weights of the boxes and zip code of the pickup place and our air freight team will quote you within less than 24 hours.
If you need a rate to ship to Dubai, you need to give us the details and we make sure to offer you the answers to all your questions.  Please see below some of the basic rates for shipping by Air to Dubai :
– Minimum charges for less than 250lbs: $895 from door to the airport
– 250lbs to 500lbs : $3.95/lbs 
– 500lbs to 1000lbs : $3.25/lbs
Sea Cargo to Dubai:
your cargo gets shipped safely to Dubai when you are using USG Shipping. For shipping your cargo to Dubai, you will need to give us the volume, weight, origin, and mode of shipment. Once the information got taken,  our team will quote you according to your request. The cargo service in Dubai could even include the duty and tax if such services were requested! USG is among the freight forwarding companies listed in Dubai directory! Dubai port authority offers a very up to date tracking system along with charges associated with any container at Dubai Trade Website!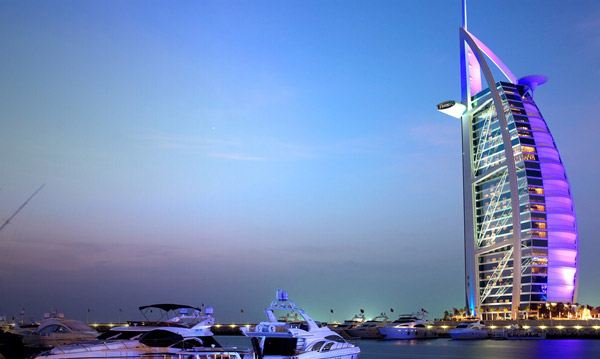 Shipping personal items, furniture, and food items to Dubai
Dubai is a very beautiful city and many people will be planning on Moving to Dubai. Due to all the Job opportunities, there is a lot of demand for people who are planning to move to Dubai. USG offer's full door to door to door to port service and make sure that you will have a smooth move. You will be mostly free of Duty for your personal effect once you are you are moving to Dubai but you may better to check that before shipping the cargo. Dubai is the main city of the United Arab Emirates and it is on the southeast coast of the Persian Gulf. It is one of the seven emirates of the country. The city is the center of international business in the region and world and the two main ports in Dubai are Jebel Ali and Port Rashid. The port of Jebel Ali is the busiest and largest port in the region and one of the most strategic ports in the World. Port Rashid is a smaller one and mostly use for government or military shipment where international shipment with military cargo lands.
Need a rate for air or ocean cargo to or from Dubai, give us a call or send us an email!
Please follow and like us: