Shipping to Sweden from USA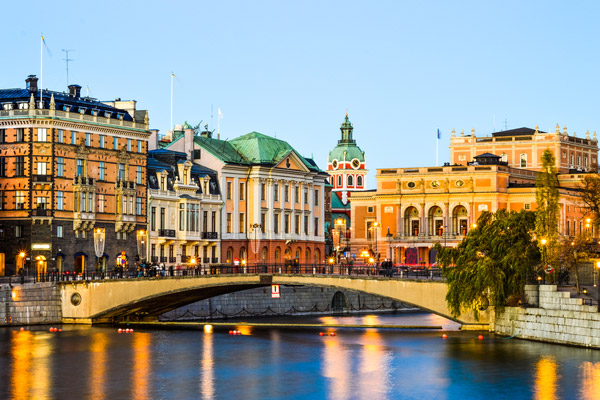 Shipping to Sweden
Sweden is the third largest country in the European Union, the country is bordered by Finland, Norway, and is connected to Denmark by a bridge/tunnel. Sweden is the 7th richest country in the world, the majority of its income is from exportation. They're economy is very well due to their trade.
Shipping via ocean to Sweden is not a problem, there are many major ports that USG Shipping offers their service to. One of the major ports in the city of Malmo is one of the biggest car importation port. Sweden offers Roll on/ Roll off (RoRo) and container shipment for vehicles. USG Shipping can offer you a low rate on any vehicle shipment to Sweden. Transshipment is available to deliver from port to your door in Sweden. USG Shipping Line offers direct and indirect Ocean Freight shipping to the port of Stockholm and see below for more cities:
Shipping to Gothenburg
Shipping to Stockholm
Shipping to Malmo
Shipping to Gavle
Shipping to Norrkoping
Shipping Helsingborg
& More!
Air Freight
Air freight to Sweden is simple and quick. Sweden has many available options for your cargo. Stockhold Arlanda International Airport has the largest cargo air facilities in Sweden. They have a high volume of cargo traffic yearly, including Goteborg Landvetter Airport, and Malmo Airport. Contact us today regarding your shipment and we can help you determine what best fits your cargo. Just provide us with the destination city and the dimensions of your cargo and we can quote you the lowest rate.