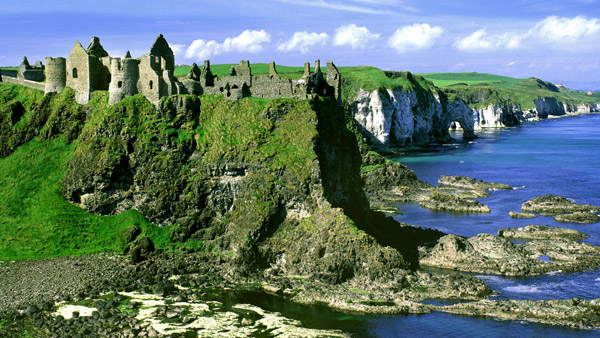 Shipping from US to Ireland 
For low-cost shipping overseas to Ireland, turn to the experience of USG Shipping today. As the premier provider of container shipments of all kinds and sizes, we can help you ship a package via air freight to Ireland. We export anything from multi-container shipments to smaller packages, as specialists in shipping goods from the USA to Ireland.
Backed by convenient air freight shipping to Ireland and container shipping to Ireland, no matter what your need is, we can get it done. We also ship cars. Thanks to top-notch attention to detail and amazing pricing, USG Shipping makes air freight and ocean shipping super simple. For FAST pricing and a response from us within an hour or two on your request, complete the quote form above. We will just need the pick-up place, the destination and the type of goods you plan to ship. Rest assured, we will pick up your shipment anywhere in the USA or Canada and send it to Ireland safely and efficiently. USG Shipping is your go-to provider for shipping overseas to Ireland.
USG Shipping Line offers Full & Less than Containers (FCL/LCL), Consolidation, and air freight shipping service from any place in the United States or Canada to Ireland. Dublin Port is the main port of Ireland. It's also considered Ireland's center for commerce, finance, and culture. Contact us today to transport your household goods or commercial freight via air or ocean at affordable prices.
Shipping to Dublin
Shipping to Drogheda
Shipping to Galway
Air Freight to Ireland:
There is a daily flight to Dublin International airport but remember from the time we pick up the cargo it can take a few days before your cargo gets shipped. During this time we will take care of the formality and US Customs Process. If you use our air freight shipping service for shipping your boxes, USG can offer the door delivery all the way to your resident in Ireland and that service being offered with the cheapest rate.
Ireland, an island in the North Atlantic to the west of Great Britain, is the third largest island in Europe. Its capital is Dublin, which also is the largest city in the country, with a population of more than 1.17 million people. Ireland is a part of the European Union and follows the same import and export regulations as the rest of the Union.
Ireland enjoys a robust export economy with its exports more than doubling their imports at $160 billion compared with $74.4 billion. The top export commodities for Ireland include Packaged Medications, Nitrogen heterocycles Compounds, Blood for Medical Purposes, Scented Mixtures, and Sulfonamides (Synthetic Antimicrobial Agents). Ireland's top imports include Aeronautical Machines and Parts (i.e., Planes, Helicopters and Spacecraft Parts), Packaged Medications, Cars, and Electronics such as Computers.
Please follow and like us: