Shipping to Dominican Republic from USA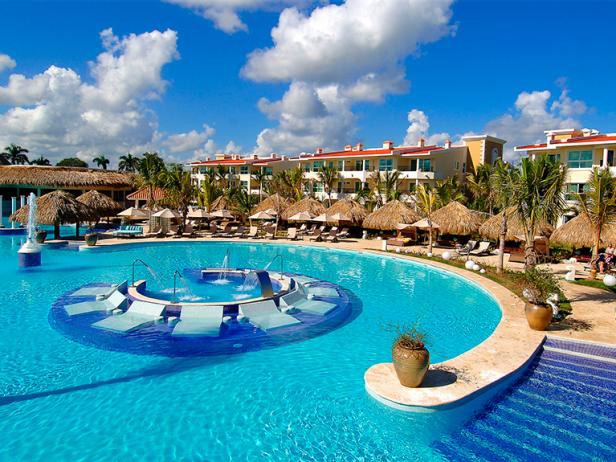 Dominican Republic is located in the Caribbean Islands, sharing land borders with Haiti. It's the second largest Caribbean nation by both population and area with an estimated 10 million people and 1 million living in the country's capital, Santo Domingo. A large part of the country's economy is led by import, export, and foreign investments.
We offer Ocean freight to all major ports in Dominican Republic. Our team can help you decide which options are best for your cargo as we have different options available. Our available options include 20' & 40' standard, 40' High Cube, and consolidation services. Dominican Republic's main cargo sea port is Haina Occidental Port located west of the country's capital.
Main Ports Include:
Haina Occidental Port
Port of Santo Domingo
Multimodal Caucedo Port
Port of Puerto Plata
Port of Boca Chica
Port of San Pedro de Macoris
Central Romana Port
USG Shipping can move your vehicles either by container (20' & 40' available) or Roll on/Roll off. We can help you relocate shipping your household goods and vehicles together! Our team offers special rates on Roll on/Roll off (Ro/Ro) to Dominican Republic. Our rates are very competitive from anywhere from the East coast and Houston USA to any destination city in Dominican Republic. Weekly sailings available to Dominican Republic, get your special low rate and we can book your vehicle on the next sail. Contact us on special Ro/Ro rates to Panama from the US.
Some of The Import Regulation in Dominican Republic 
Before you begin unpacking, you'll have to make sure your shipment accomplishes all the regulations to clear customs.  Each country has its own unique set of shipping guidelines that must be followed, so here's what to expect when moving to the Dominican Republic
-Dominican Customs requires that customer to  be present in the Dominican Republic at the time of customs clearance to provide a customs declaration of the shipment, passport and all documentation providing proof of their intent to reside in the Dominican Republic, as well as proof that they have resided abroad for the past two years
-The shpment shipments are subject to physical examination by  customs and also  port security and other officers involved  upon arrival at the port of entry
-When the inspection has been completed and approved by customs. the consignee  may apply to the Department of Exoneration for full clearance of the shipment
-The used household goods and personal effects are duty free if they have been in the possession of the shipper and consignee for a minimum of two years
-You are only allowed to import one  shipment of used household goods and personal effects using duty free.
-The new items being imported are subject to duties and taxes
Shipping cars to Dominican Republic 
There are several regulations for importing a motor vehicle into the Dominican Republic. Before you take such action you need to make sure that you are aware of the regulations:
-Customer needs to be present in the Dominican Republic for customs clearance of any vehicle
-One person is only allowed to import one car
-Vehicle being imported must be in the owner's possession for a minimum of one year before importing 
-Only vehicle with the engine size of six cylinders are allowed 
-All kinds of luxury and exotic cars are not allowed unless for short period of time 
-All kinds of bikes are subject to taxes and duties
The following documents required for Customs Clearence: 
-The Original title and  also the registration of the vehicle
-The Commercial or original purchase invoice
-The actual  Original driver's license
-The Dominican consular invoice, stamped by the Dominican consulate in the US
Air Freight to Dminican Republic :
USG offers air freight to Dominican Republic delivered to any major airport throughout the country or door-to-door service. We know that some freight is time sensitive, that's why we offer Standard air and Express air freight. We can simply quote you with weight and dimensions of your cargo along with your zip code in the US and post code in Dominican Republic.
Contact us for Inquires & bookings on your freight to Dominican Republic!