Shipping to Guinea Conakry from USA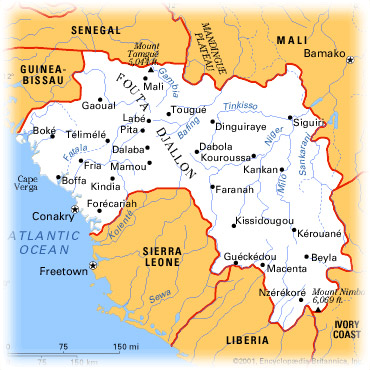 Guinea is a country in West Africa. . It called Guinea-Conakry to distinguish from Guinea- Bissau and Equatorial Guinea.  It borders Senegal, Mali, Sierra Leone, Liberia and Ivory Coast. Conakry is the largest city, Capital and only port of entry in Guinea.
 USG Shipping Line offers fast, Cheap and safe shipping services from any locations in the US or Canada to Guinea.Please contact one of our sales associate to find the cost of shipping your cargo to Guinea-Conakry.We offer full container, Consolidation and Airfreight services to Guinea-Conakry.
There are 3 ports in Guinea- Conakry but at this time Conakry is the only operative port for container shipment.Please see the list of the ports in Guinea-Conakry:
Shipping to Boke
Shipping to Conakry
Shipping to Kamsar 
USG is proud to be one of the top company for Shipping Cargo to Conkary.