Shipping to South Africa from USA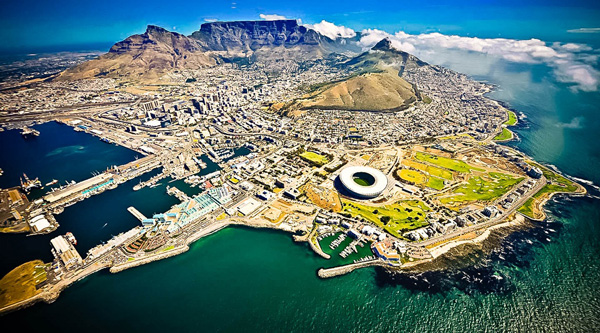 South Africa as it sounds is a country in the South of African Continent. It is the 25 largest countries in the world. It borders Namibia, Botswana, Zimbabwe, Mozambique, and Swaziland. Johannesburg is the capital and largest city of the country.
For a very long time South Africa was one the only country in South-side of Africa with capacity of receiving goods via Ocean. The major ports in South Africa are Cape-Town, Durban, Port Elizabeth and there is new one calle Nguura. The operation of the ports are done two Subsidiaries of Transet  the South African Port Operation and Transet  national Port Authority. USG Shipping Line offers containerized service to the following location in South Africa:
Shipping to Johannesburg 
Shipping to Cape Town
Shipping to Port Elizabeth
Air Freight to South Africa :
 With many years of experiences, US General Shipping offers Air freight service to all the international airports in South Africa.  The Cape Town International Airport is the busiest Airport in South Africa but We have daily service to Durban International Airport( King Shaka ) and  Johannesburg International Airport.  Please contact for your Air freight request to South Africa and one of our team will provide you the quote accordingly.