Shipping to Angola from USA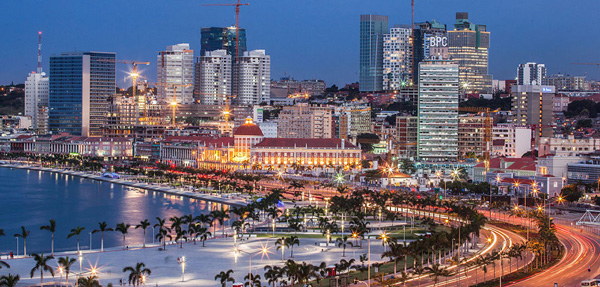 Angola is a country in the South of Africa and it is bordered by the Democratic Republic of Congo, Namibia and Zambia. Angola is the only African country with Portuguese as the official language.
Luanda is the capital and largest port of the country with different terminals able to receive containers, Over-sized and Roll on roll off cargo.  The government planned to build up a Deep-water port in the north of Luanda . Angola is the third largest Partner of USA in the Sub-Saharan part of Africa.  The largest volume of export to Angola are Machineries, Poultry and other industrial Equipment 
USG Shipping Line offer shipping service to Angola and have all the necessary expertise to do so. It is suggested to do the Pre-Inspection for Shipping to Angola in the country of origin  but that is not a requirement.  That will help the consignee to have an easier customs clearance process in Angola. If you are shipping cars in Angola, you may better check all the import regulation and restrictions.
Shipping to Luanda 
        We have direct contracts with Maersk and  offer the fastest transit and the lowest rate to Luanda. All the other Shipping Lines to Luanda have longer transit and usually offer only 5 days free of charge at destination.
We also offer roll on roll off service to Malongo and Lubito for your cars or boats. Here at USG, we will take care of all your needs for shipping to Angola including the CNCA number which is required to be in the Bill of Lading. For shipping your cargo to Angola , you need to follow all the requirements otherwise the clearence will become very complicated.  It is helpful to contact the Embassy of Angola in Washington DC for any other information about customs in Angola.