Shipping to Israel from USA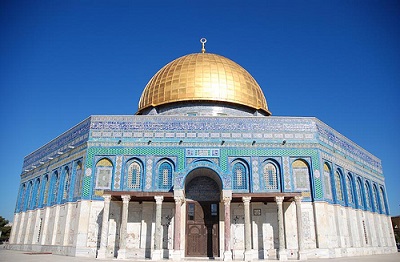 The State of Israel is a country in the Middle East, bordered with Lebanon, Jordan, Syria, Egypt, Gulf of Aqaba, Red Sea, Palestinian Territories and Gaza Strip. The rules and regulations for cargo shipping to Israel vary depending upon your status. Some of the statuses of people shipping to Israel include Oleh Hadash, Katin Hozer, Ezrach Oleh and Toshav Hozer. Rules for shipping your cargos are associated with your status. For example, those with Oleh Hadash status can import a wide range of items tax free. this includes two computers per family and furniture for household use. As an Israeli citizen who has been away from Israel for six years or longer, you may have the Toshav Hozer status of over six years which gives you certain tax discounts on car shipping to Israel.
Restricted Items for Shipping to Israel :Some items prohibited from importation into Israel, but there are restricted items which may affect a person moving to Israel. Prohibited items include weapons, drugs and alcohol and live plants. All printed material such as books and pictures, or anything that contains data such as films, tapes, movies, video, DVDs, computer software and CD-ROM/flash drive need to be packed together and easily reachable by customs officials. It is helpful if you pack all these things together with a detailed inventory list.
Regulations For Cargo Shipping: Based by your status, You can ship your household goods free of duty to Israel .If you are moving to Israel, all your belongings need to be in your possession for at least 12 months to ensure you are not importing anything for future sale (which would be subject to taxes). Tax rates are based on the cost, insurance and freight of the items, or the "CIF value." Tools, instruments, camping and sporting equipment are not usually duty free but you can still ship them. You can ship a car to Israel, however, certain types of cars can't be imported. Cars are not duty free. Depending on your status, you will have to pay a varying amount of taxes which are based in part on a percentage of the total value of the vehicle. You can use your driver's license for one year once you arrive in Israel, but after that you will need to get an Israeli license.


In Israel, We offer the Sea Freight to:
Shipping to Haifa
Shipping to Ashdod
Shipping to Tel Aviv
USG Shipping Line offers airfreight service to all the airports in Israel. Please send us your request to us and we will make sure to provide you the most competitive rate along with the other needed information.
Shipping Boxes to Israel
If you are looking to ship 50lbs or more to Israel, please contact us and we can offer you the rate based by door to door, door to airport or door to port services. We offer consolidation service to Haifa and Ashdod in Israel. We offer Ocean Freight to Israel for shipping your boxes but we can also provide you the Air Freight to Israel. The cost of shipping to Israel is related to the volume, weight and origin of your shipment.
Shipping Household Goods to Israel
With all the services listed above , USG will help you to shipping your goods to Israel via Air or Ocean. Moving Services from your door to the nominated port in Israel, affordable rates as we do have direct contract services with the Ocean Carriers, no middle companies that increase the value of the moving services. our team will provide you the rates and guidance step by step to accomplish the moving successfully. Shipping to Israel is not a challenge when you hire a reliable and bonded company named US General Shipping.
To avoid any complications once importing items to Israel please always check the Israeli Customs Website and also contact them locally to have all the information as far as import regulation and Tariffs.
Shipping Cargo Moving Furniture car vehicle relocation from and to Israel and USA.