Shipping to Ukraine from USA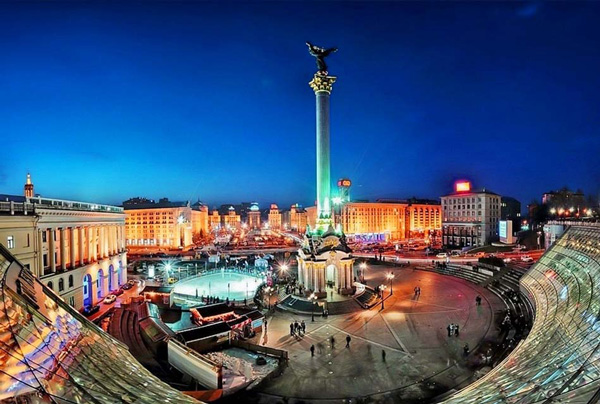 Shipping to Ukraine From the USA
 If you need overseas shipping to Ukraine, USG Shipping should be your first call. We take care of all the details for low-cost container shipments of all types and sizes, from household goods to cars. Whether you need air freight or ocean freight to Ukraine, we will pick up your shipment anywhere in the USA or Canada and safely deliver it to the specified destination.
 When you fill out our quote form, have your pick-up location handy, as well as the type of goods and final destination so we can generate a prompt estimate for you. USG Shipping is a proven shipper of anything from multi-container shipments to smaller packages.
 When it comes to convenient air freight shipping to Ukraine or container shipping to Ukraine, we can handle the process with attention to detail and incredible pricing that won't break the bank.
 Complete the quote form now for speedy pricing and a response from us within an hour or two upon request.
About Ukraine
Ukraine, an Eastern European Country, is bordered by Russia, Belarus, Poland, Slovakia, Hungary, Romania, Moldova, the Black Sea and the Sea of Azov. It is the largest land mass in Europe aside from Russia, its neighboring country.
The Port of Odessa is the biggest Ukrainian seaport and biggest port in the Black Sea basin, allowing direct access to railways. This provides quick transfer of cargo from sea routes to ground transportation. Rail transport in the Ukraine plays a major role as it connects to major urban areas, port facilities and industrial centers with its neighboring countries. This makes shipping your freight much easier. Please check the import regulations with the Ukraine Customs and the Embassy of Ukraine in Washington DC.
USG offers both air and ocean transportation to any major port in the Ukraine. We ship cars, household goods, packages and containers. Here are the locations in Ukraine where we offer shipping services:
Shipping to Kiev
Shipping to Odessa
To ship to Ukraine by air, we will need the exact volume and weight of the cargo along with the origin. Your cargo to Ukraine will be shipped by one of the major airlines. For vehicle shipping or container shopping to Ukraine, please get in touch today for a free rate quote.
Restriction for Shipping to Ukrain:
There is no current sanction for shipping to Ukrain as long as the final destination is in Ukrain.  As far as Ukrain customs regulation , such needs to be verified prior of shipping your items to make sure that cargo is not prohbitted to enter the country . You can also make sure the amount you possibly have to pay for the import duty.