Shipping to Hungary from USA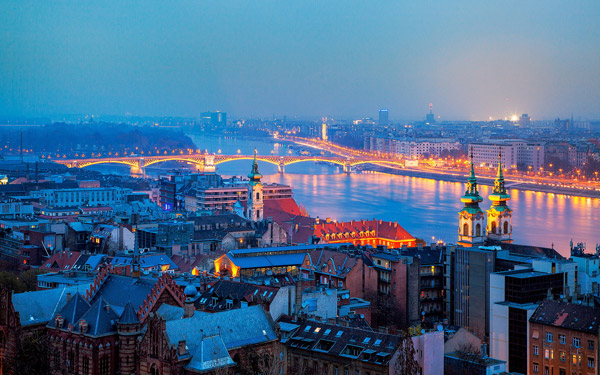 Shipping to Hungary 
USG Shipping is your premier expert in shipping overseas to Hungary. We are your trusted providers of container shipments of all kinds and sizes, with the resources to ship your package via air freight or ocean freight to Hungary from anywhere in the USA or Canada. When you're looking for hassle-free air freight or ocean shipping, look to us for assistance. We offer unparalleled rates on air freight shipping to Hungary and container shipping to Hungary. Our friendly team will help you send anything from multi-container shipments to smaller packages to vehicles. When filling out our quote form, be sure to have your pick-up location, final destination and the type of goods ready to go. This is what we need to provide you with a fast, accurate estimate. USG Shipping is your source for accurate pricing and quick responses.  Give us a call for the best quote on your shipment. All freight varies depending on the size and destination city. We can give you a great quote on your shipment to Hungary. There are many freight options available whether you're looking for a regular 20' container or a less than container load. We will help you choose what option best fits your specific cargo needs. We look forward to hearing from you soon!
Our shipping service to Hungary includes:
- Cargo to Hungary: That includes any type of cargo as long as its legally allowed to be exported from the US!
- Shipping boxes: The boxes or pallets could be delivered to Budapest either via air or Ocean. 
Air Freight to Hungary 
For smaller shipment, We also offer air freight shipping to Hungary.  USG provides air freight service to either Budapest International Airport or even your door. The service includes the pickup, handling, documentation, air freight, and door delivery. The customs duty if such applies is not included in our quote. We offer door to door delivery for Air freight and our rate is very competitive if you ask for such.  The service is door to door or door to the airport. 
Shipping cars to Hungary:  Since there is no sea-port in Hungary if car shipped via ro-ro it will need to be picked in Bremen Haven. Some customer prefers other ports like Antwerp to pick up their car when Hungary is the final destination but mostly like to ship the car loaded into the container to Hungary.  
 About Hungary
Hungary, a country located in Central Europe, borders Slovakia, Ukraine, Austria, Serbia, Croatia, and Slovenia. It's home to 10 million people and is a member of the European Union.  Budapest is the capital and largest city of the country. Our agent in Germany will transship your cargo either to your door or the customs yard in Budapest. 
Customs Process and Import regulations in Hungary: Please check the import and tax regulation for importing goods to Hungary at Hungary Customs. You can also check the latest regulations with the Hungary Embassy in Washington DC. Contact us today for a quote if you need to ship to Hungary.  Some customers prefer to pick up their container in Germany but we can always prefer door delivery in Budapest.  For any commercial items if delivered to a commercial address in Hungary USG can deliver the cargo to the final door regardless of the city!