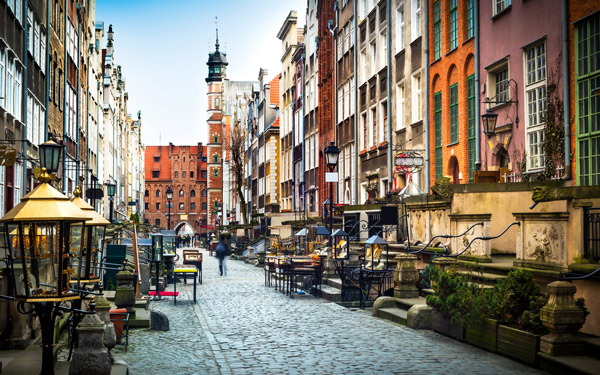 When it comes to overseas shipping to Poland, USG Shipping is the premier expert. We handle all the details for low-cost container shipments of all kinds and sizes. Whether you need air freight or ocean freight to Poland, we can pick up your shipment from anywhere in the USA! When you get in touch for a quote, have your pick-up place in USA handy, as well as your destination or the name of the port in Poland and the type of goods so we can generate a prompt estimate for you. USG Shipping is proudly your go-to exporter for anything from multi-container shipments to smaller packages to Poland. Ready for convenient air freight shipping to Poland or container shipping to Poland? No matter what your need is, we can get it done with attention to detail and amazing pricing. Plus, you will be glad to know we also ship cars to Poland.
For speedy pricing and a response from us within an hour or two upon request, complete the quote form now.
Shipping cars to Poland: Like any other car transportation the service for shipping your car to Poland from USA  is either via container or roll on roll off. The roll on roll off is not available from all the ports in the USA but a car can get loaded into the container and ship to Poland from any place in the USA.  You can find some of the rules and regulations for shipping cars to Poland at the Customs Website.
Shipping container to Poland
Besides the two ports of the country, the container could be shipped to Warsaw in Poland. The container shipping to Poland is on a weekly basis but that does not mean that  Vessel will go to Poland directly from U. The ship possibly stops at few other European ports before reaching the ports in Poland.  All sizes and kinds of containers are available for ocean freight cargo to Poland including 20, 40 and 45 footer dry containers and also the flat rack and open-top as well.
Air cargo to Poland:  USG Shipping offers shipping services for your cargo to Poland by air. To get a rate quote, you need to give the volume and weight of the cargo along with the type of commodity, origin and transit time needed. USG is the right service provider when you need to ship to Poland! The door delivery for cargo in Poland is available if you are using our express service.
We offer shipping service to the Port of Gdańsk and Port of Gdynia in Poland. We also offer freight services to Warsaw and many other cities. We ship both 20ft and 40ft containers and LCL cargo to Poland from anywhere in the US. Customers can either load the containers on their own or they can assign us to do the loading for them. We also offer air freight shipping to the Warsaw International Airport. Please contact a member of our team for rates, bookings, and inquiries.
We offer these shipping services:
Shipping to Gdańsk
Shipping to Gdynia
Shipping to Warsaw
Poland, an East-Central European country, bordered by Germany, Czech Republic, Slovakia, Ukraine, Belarus, and Lithuania. It gains access to international water via the Baltic Sea and ranked as the ninth largest country in Europe. Import duties and taxes get assessed on vehicles the same way in which they get assessed in Poland throughout the rest of the European Union. The exact cost will vary depending on the specs of your vehicle, how much you paid in transport, insurance and whether you qualify for duty-free import.
If you are shipping your personal items to Poland the country and are declaring residency in your new home, you may be eligible to ship a car duty-free as part of your personal effects. You'll have to tell customs and complete all documentation requested for import as well an import declaration to prove you have owned the car and driven it in the United States for more than six months as well as other steps that your Customs Broker will outline.
Please follow and like us: