Shipping to Chile from USA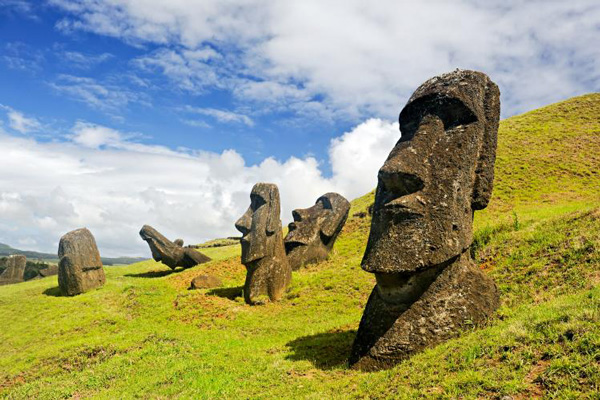 Shipping to Chile From the US
 Shipping a container by ocean or air to Chile is an easy, hassle-free process when you partner with professionals like USG Shipping. From cars to household goods, we can pick up your items anywhere in the USA or Canada and get them to Chile. USG Shipping offers the lowest rates around; additionally, we can get your order processed FAST.
For seamless air freight shipping to Chile and container shipping to Chile, take a few moments to complete the above quote form. Our friendly team is ready to give you competitive rates on international shipping on anything from packages to multi-container shipments. Our cost-effective and straight-forward logistics services leave no room for last-minute surprises or hidden charges. Begin with a free quote when you fill out our online form, providing us with the pick-up location, the final destination and the type of goods you're shipping. It takes just about an hour for us to get back to you.
 About Chile
Chile, located in western South America, runs along the continent between the Andes to the Pacific Ocean. It is strong economically, bordering Peru, Bolivia, Argentina, and the Drake Passage. Shipping to Chile can be quite easy when using the correct logistics company like USG Shipping Line.
Whether you are shipping packages, cars, trucks, or personal goods, USG Shipping can offer you an affordable rate. A trusted company with Air Freight, Ocean Freight, and door-to-door service, we offer Full Container Load and Partial Container Load in two sizes with 20 foot and 40-foot size containers. Please contact USG Shipping if you need a quote for shipping a container to Chile.
Moving to Chile:
For shipping household goods or personal effects, we have the most convenient rates in the market and weekly sailings with the major ocean carriers like Maersk, Hamburg Sud, and CCNI. We can help you with the documentation, and we can help you step by step until your cargo arrives in the port of Chile.
Please note because of the regulations of the Servicio Agricola y Ganadero (SAG), all items must be placed in fumigated pallets; otherwise, the shipment will be held in quarantine upon arrival in Chile. This regulation has been enforced by the Chilean government in order to eliminate the transmission of plagues that have been eradicated from the country.
The importation of used cars in Chile is prohibited, unless for a Chilean citizen who returns to the country. When importing your household goods, personal effects and car, you need to be in the country to get the cargo released. Upon your arrival in the country, you will need to go to the International Police (Policia International) and obtain a document that confirms your time out of Chile. With this document and copy of the Released Bill of Lading, a Customs Broker (Agente de Aduanas) will request you sign a power of attorney so they can proceed with clearance and complete the paperwork on your behalf.
Once all the fees including import tax and duty are paid, the container will be released from the port and you can arrange the pick-up of the container. Please note that usually, the containers can be out of the port five to seven days free; after this time, you will be subject to demurrage fees. Also note that once the vessel arrives to the port of unloading in Chile, you have between five and 10 days free; after this free time, your container will start to accrue storage charges. To avoid any extra charges, it is very important that you do your clearance on time and have the container released at the earliest possible opportunity. Please contact Chilean Customs for any questions that you may have.
Fill out our quote form now to get a fast, low rate on container shipping or other shipping to Chile from the USA.