Shipping to Jamaica from USA
Shipping to Jamaica from the US
 If you are faced with shipping a container or a package to Jamaica via air freight, USG Shipping is the one to count on. Enjoy the convenience and seamless process of our air freight shipping to Jamaica and container shipping to Jamaica. We can transport anything you need, from a single package to multi-container shipments. Shipping goods from the USA to Jamaica is just what we do. As of one of the top three shipping companies to Jamaica, we are ready to offer you the most competitive rate.
 For fast, accurate pricing on your air freight shipping to Jamaica and ocean freight shipping to Jamaica, complete the quote form above. We just require the pick-up location, final destination and the type of stuff you're planning on shipping. We typically respond to requests for quotes within an hour. We offer weekly container shipping to Jamaica from all the ports in the US. 
 We are able to pick up your shipment anywhere in the USA or Canada, making air freight and ocean shipping simple and stress-free. Ready to learn more about shipping overseas to Jamaica? Call us now.
 About Jamaica
Jamaica, located in the Caribbean Sea, is an island country home to two major ports: Kingston and Montego Bay. The country imports mostly from the United States and enjoys well- negotiated trade agreements with the world's major powers such as the European Union, Canada, and the U.S.  
Shipping to Kingston: Kingston, located in the southeastern portion of the country, is the capital and largest city of Jamaica. It's also a bustling coastal city.
Shipping to Montego Bay: Montego Bay is the second largest city located on the northwestern coast of Jamaica. We offer competitive rates for full container shipping to Jamaica. US General Shipping also offers an extensive network and inexpensive prices for shipping loose freight to Jamaica. Our most popular service for shipping to Jamaica is in the form of shipping barrels.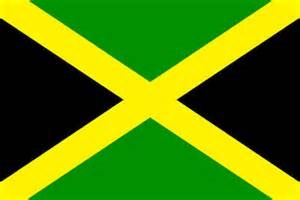 3* BARRELS FOR $450.00 FROM OUR TERMINALS IN UNITED STATES
WE DO NOT OFFER SHIPPING SERVICE FOR LESS THAN 3 BARRELS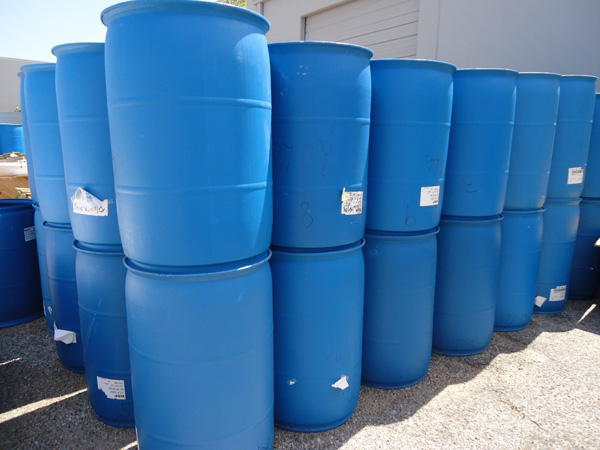 Shipping Barrels to Kingston: People in Jamaica use barrels for storage purpose as well as shipping. We get your barrels to Kingston for a low price with no hassle, offering two sizes: 12 cubic feet and 18 cubic feet. Our special rate for shipping barrels to Jamaica is for the larger barrel size.
Shipping Barrels to Montego Bay: Shipping barrels to Montego Bay is easy with US General Shipping. We get your barrels to Montego Bay safely. We also offer:

- Shipping to Jamaica from Miami, Florida
- Shipping to Jamaica from California
- Shipping to Jamaica from New York
- Shipping to Jamaica from Maryland

You may need to check the rules and regulations with the Jamaica Customs Agency prior to booking your container to make sure that your shipment will be cleared upon arrival.
Importing to Jamaica (Some regulations): Jamaica is a member of the Caribbean Community and uses the Common External Tariff. Also called CET, this is a trade group of English-speaking countries in the Caribbean. The CET tariff is based on the Harmonized Commodity description and coding system. If you need more information on trade agreements, visit the Government of Canada Web Site.

Import Duties and Documentation: Import duties in Jamaica are generally based on an ad valorem basis and range between 15 and 20 percent for all items except for a small number of commodities, which are duty exempt or require a higher rate of duty. On top of import duties under the CET, there is a 16.5% General Consumption Tax (GCT) which is payable on the combined value of CIF and import duty. The GCT is basically a value-added tax charged on all transactions for goods and services unless there is an exemption or it has been rated as zero. There are other fees as well, including the Customs Administration Fee which replaces the Customs User Fee. There is also a Standard Compliance Fee of 0.3%, plus an Environmental Levy at 0.5% and Stamp Duty.
Import Controls: Almost everything can be imported to Jamaica with no issues except for items requiring a specific import license, such as meats, some animals, vegetables, and fruits, pharmaceuticals, tires, radios, some vehicles, firearms, and ammunition. There are banned items, as well, and these include drugs, dog racing equipment and pornographic material, which can lead to jail time for the importer.   United State is the first exporter to Jamaica.
*Minimum quantity of barrels. Some exclusions apply. Price based on 55-gallon barrel. 
Ready for a price quote on overseas shipping to Jamaica? Fill out our quote form today.