You could be either a Nigerian's importer or an American Supplier with a need for a rate on shipping to Nigeria and at that time you like to have the most accurate information as far as the rate for shipping a car or container or boxes to Nigeria. you may also the help from the expert with all the process on how to ship a container, car or any other cargo to Nigeria.
Here at USG, we can help you with many years of accumulated experience of shipping to Nigeria. USG has extended knowledge on how to ship to Nigeria. We are not just specialized for the service that handles the shipping from the US to Nigeria as we can also handle that from a few other countries. Any company can call themselves the best shipping company to Nigeria but USG is proudly one of the most reliable companies offering transportation to Nigeria.
USG offers the most cost-effective way for the cargo to get delivered to Nigeria regardless if it gets shipped by Air or Ocean! The cost of shipping to Nigeria from the USA depends on many elements which we need to know before giving you a quote. For a question about the Customs regulation in Nigeria, you may better to contact the Nigerian Customs. You can also contact the Embassy of Nigeria in Washington D.C. We are one of the top shipping companies for Nigeria and offer one of the fastest transit time with our Maersk contract and we also have services with ACL, CMA CGM, Cosco and Maersk.
With many years of experiences and knowledge, USG Shipping Line can offer very competitive prices and services for all types of cargo to Nigeria.  Even though container shipping to Nigeria remains the number one mode of transportation, your cargo may get shipped via Break Bulk or Roll-on-Roll-off to Nigeria.
Shipping Cars to Nigeria: Here at USG we ship cars loaded into the container as well as ro-ro to Nigeria. The current rate for shipping 4 cars into the 40 footers are varies depending on the port of origin.  Car export and import business in Nigeria is very popular among people. When it comes to ro-ro rate to ship car depends on the size of the vehicle and usually come with two or three categories.
Cost of shipping car to Nigeria via Roll on Roll off:
Mid-Size Car: $1275.00
SUV: $1470.00 
We offer the car shipping to Nigeria via ro-ro from New York, Baltimore, Jacksonville, and Houston.
Air freight to Nigeria
Here at USG Shipping, we offer Air Freight to all the international airports in Nigeria. Please see below the list of International Airports where USG offer shipping services;
Nnamdi Azikiwe International Airport in Abuja
Murtala Muhammed International Airport in Lagos
Port Harcourt International Airport in Port Harcourt
We specializes in international shipping and is among the best for container shipping to Nigeria. Please send us your rate inquiry if you need to ship to Nigeria and we will make sure to give the most competitive rate as soon as possible.  Shipping to Nigeria from the United States will become an easy process when you use a reliable company, like USG Shipping. Our air freight rate is very competitive and we can ship any type of cargo by air to Nigeria.
Cost of shipping by Air to Nigeria 
– Less than 250 lbs: $1095 from door to Airport
– 250lbs to 500lbs : $3.85/lbs
– 500lbs to 1000lbs : $3.35/lbs
– 1000lbs to 2000lbs : $2.85/lbs
– 2000lbs and more: $2.35/lbs
See below some of the most popular origins in the United States:
Shipping to Nigeria from New York:  USG ships more than 250 Containers yearly from New York to Nigeria, we have local warehoused, docks, and agents who can handle your containers or ro-ro shipment from A-to-Z.  One of our special rates is shipping 4 cars in the 40 footers with an all-inclusive rate of $3495.
Shipping to Nigeria from Newark:  We offer 25 days transit with 

Maersk

.  We also ship with ACL and CMA and 

Cosco

. The cost depends on the size of the container.
Shipping to Nigeria from New Jersey:  With our main warehouse in Newark, USG Can handle all type of services from NJ to Nigeria.
Shipping from California:  Our headquarter is in California and we offer all type of shipping services from California to Nigeria; including Los Angeles and San Francisco.
Shipping to Nigeria from Maryland:  We offer Roll-On-Roll-Off from the Port of Baltimore to Nigeria.
Shipping to Nigeria from Texas:  We offer loading, shipping, warehousing, ocean, and air freight from Houston and Dallas to Nigeria.   If the loading place is nearby Dallas, the empty container gets dispatched from Dallas and once loaded returned to Houston.  With weekly container shipping and short transit time port of Houston is one of the best port for shipping goods.
Shipping to Nigeria from Florida:  With a very strong network, USG can offer you loading and shipping service from anywhere in Florida to Nigeria.
Our Freight Service to Nigeria include:
Shipping Boxes to Nigeria
Shipping Cars to Nigeria
Shipping Trucks to Nigeria
Shipping Containers to Nigeria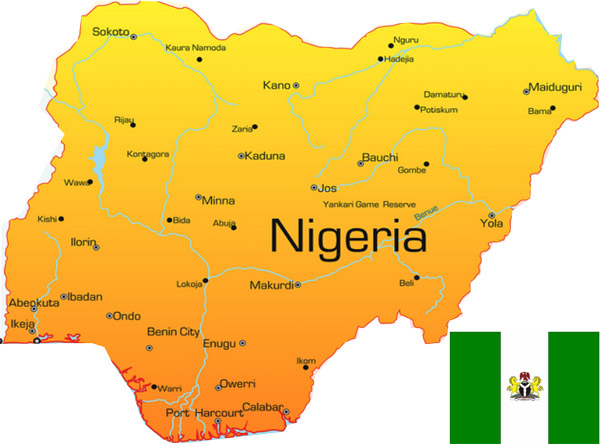 How to start the process for cargo to Nigeria:
First, you need to contact us with the details of your shipment including; the commodity, volume, and the place in the US.  Please also give us the name of the port in Nigeria where you like to ship your cargo.  At this time we offer shipping service to 

Apapa

, Tin Can Island, and 

Onne

 (Harcourt).
We will come back to you with a competitive quote for our services. where we can either deliver the container to your address, for you to personally load it with your commercial cargo, or personal items. Please note that the container stays on the chassis and we offer 2 hours free for loading. We can also offer a drop-and-pick service up to a few days, and this service could be free depending on the loading place.
For certain commodities, we can mix your shipment and co-load your vehicles into the shipping container at our loading docks in Long Beach, San Francisco, Houston, Newark, and New Jersey. You can either deliver your vehicles personally to one of our warehouses or we can arrange the pickup by one of our car carrier. We would need a complete inventory of the items that you have in the container so that we can give you an exact Bill of Lading.
Once loading gets completed and your container gets delivered to the port you can pay the remaining due balance.  Once a shipment is fully paid, will issue the release for your container.  USG Offers shipping services to Nigeria with United Arab, 

Maersk

, 

Safmarine

, ACL, and CMA CGM.Updated information about the Shipping to Nigeria: During recent years, there have been many restrictions imposed by the Nigerian government which has led to the decrease of the shipping request from the USA to Nigeria. There is some confusion as far as, Form M number, and if such documentation required or not. Form M is not required if you are shipping vehicles or personal goods. Nigerian Customs do not allow the re-export of imported goods! Nigeria's main container port is in Lagos, which handles about just less than 6 million tons of cargo annually. Lagos has two major terminals; 

Apapa

 and Tin Can. One of the most modern ports in Nigeria is Port 

Onne

 which managed by Multinational Oil companies. We have dealt with Nigerian Customs and 

NPO

 ( Nigerian Port Authority) and met a very complicated situation.

The Country of Nigeria is in West Africa and it borders Benin in the west, Cameroon and Chad to the east, Niger on the North, and the Atlantic Ocean and the Gulf of Guinea in the south.  Nigeria is one of the largest importers in the US.

Nigerian Port Authority, NPA, manages all of Nigeria's Ports. In order for them to meet all the international standard and modernization processes, the NPA has decided to offer operating rights of a few terminals to certain private European lines. Under the terms of permit agreements, the government agreed to lease the terminals and transfer operating rights to privates companies for a limited number of years, without forgoing ownership of the land where the port based on.  ACL is one of the first steamship lines who has completely taken over management all of their import and export containers in Nigeria.  Anytime there is an election in Nigeria, there could be major changes to the import-export rules!

Shipping to Apapa: Port of Apapa is the major port by in Lagos and it is base on the west side of Lagos Island. When shipping to that part in Nigeria,  the shipment gets landed either in Apapa or Tin can.  Some shippers prefer Apapa and some chooses Tincan. Most of the Ocean Freight carriers offer shipping services to both of these ports but some carriers they either go to Apapa or Tin can.

USG offers full container Ocean Freight to Port of Apapa. Before the year of 2005 the port operation was handled by the Nigerian government but in that year operation management of the port got awarded to Maersk Line for a contract of 1 billion dollars.

Apapa port does not handle roll on roll off service and it has facility only for the containerized shipment. For roll on roll off service, the cars get shipped to Tincan.
There are also other ports we offer to ship to:
–  Shipping to Tin can Island: It is the current main port of entry in Nigeria.
–  Shipping to Onne (Port Harcourt): The port on the north side of the country.
The Port Harcourt is the capital of the River State and that is in the Niger Delta and is the main hub for the petroleum industry of Nigeria.  Recently there are more requests for shipping to Port Harcourt in Nigeria due to the recent business development.  Port Onne is the main port of entry in the Harcourt area and is equipped with the most advanced logistics infrastructure.  At US General Shipping, we offer a special rate for shipping to Port Harcourt for any type of Oil Industry Equipment.
Please follow and like us: