Shipping to Tunisia from USA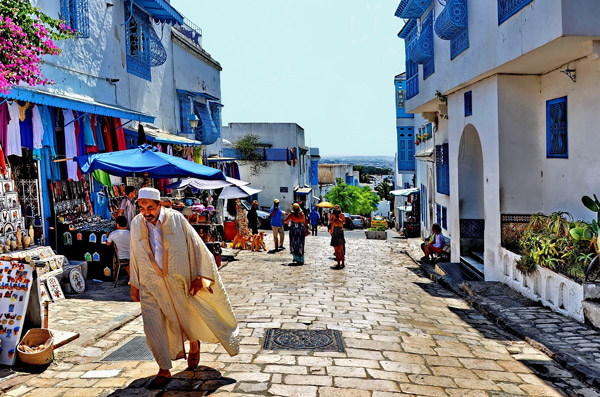 Tunisia is the smallest country in North Africa. It is bordered by Libya to the South East, Algeria to the West, Mediterranean Sea on the North and East. With USG Shipping Line, You can have a very out Standing Service from your door in the US or Canada to any ports in Tunisia. Tunisia has two major ports of entry which are Tunis and Rades. USG Shipping will provide you a door to port service for either 20 or 40 footer container from any location in the USA or Canada to both of these ports. Tunis is the capital of Tunisia and it is also the largest port of entry. Tunisia is one of the strongest USA Partner in North Africa. There are some large US companies invested in Tunisia and there is a good relationship between the two countries. 
Shipping to Tunis
Shipping to Rades
With Arabic and French Speaking customer service representatives, USG Shipping Line provide you all the necessary tolls to make your shipment easy and fast. We can help you on moving any type of cargo to Tunisia. In order to obtain an International shipping quote you need to submit your request online and we will provide you the details of your quote within 24 hours. 
What can I ship to Tunisia?  There are some items that you can't ship to Tunisia but if you need to know the details you better to check with the Embassy of Tunisia in Washington DC.
Shipping Cars to Tunisia:  It is very easy to find out the import tax for shipping a car to Tunisia. You will need to go and input the information of your car in Tunisia Customs Website and you will have the amount duty within few minutes. The Website is not always updated for all the cars so you may need to contact them directly to obtain that inoformation. It is important to check all the restriction before shipping your car to Tunisia.

Air Freight to Tunisia : Tunis Carthage International Airport (IATA: TUN) is the main point of entry for all the cargo that has been shipped via Air to Tunisia. We can arrange the pick-up service from any locations in the USA or Canada and ship your cargo to Tunisia. At this time there is no direct service from USA to Tunisia but we have contracts with different Airlines allowing to ship to Tunisia via Europe.