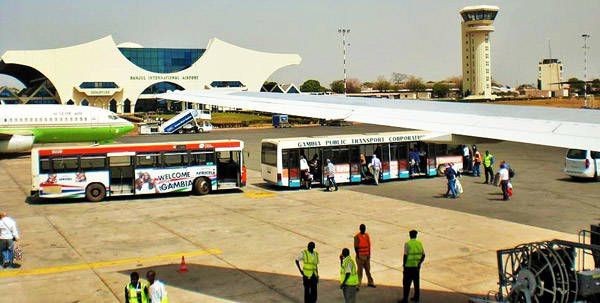 The Gambia is a country in West Africa. The country surrounded by Senegal and the Atlantic Ocean. Banjul is the Capital and the only port of entry in the Gambia. but the largest cities are Serekuna and Brikama . The country got colonized by the United Kingdom until 1965. When the Gambia became politically independent. Because of the fertile land, the economy of the country is on fishing and, farming and tourism. Most of the shipping to the Gambia from USA consists of Food, Groceries, and Automobiles.
As of today CMA CGM, Maersk , Safmarine and ACL offer shipping services from the United States to Gambia. The majorities of Import to Gambia are coming from Europe but in recent years there was an increase of exporting goods from the USA to Gambia. For shipping cars, to Gambia we also offer the roll on roll off services as well as containerized.
USG Shipping Line offers shipping service to Gambia from all the locations in the US or Canada. With all of the connections and contracts, we will offer you a very competitive rate with a reliable steamship line.  At this time, we offer full container shipping to Gambia, Les then container shipping to Gambia and air freight to Gambia We have weekly shipping service from the East-Coast and West Coast to Gambia. We will be working with a Gambian Shipping Company once the cargo reaches the destination to ease the delivery.  International cargo transportation to Gambia is not complicated if you are using USG Team.  Our service for shipping to Gambia include :
– Shipping container to Gambia
– Shipping truck to Gambia
– Air freight to Gambia
and weekly ro-ro and container shipping for shipping cars to Gambia
Shipping to Banjul  :
Banjul is the main port of entry and largest and capital of Gambia.  There is a weekly shipping service from any ports in the USA to Banjul. Our  Shipping Cargo to Gambia includes Air Freight.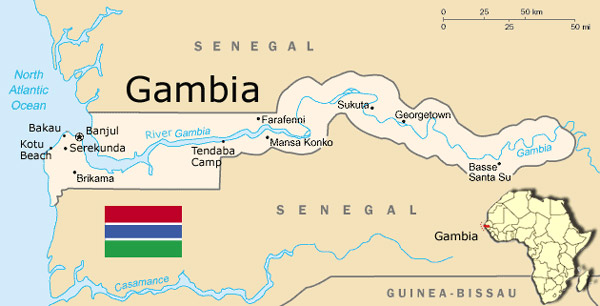 Please send us your inquiry, If you have any of the above needs for shipping to the Gambia.