Shipping to Malaysia from USA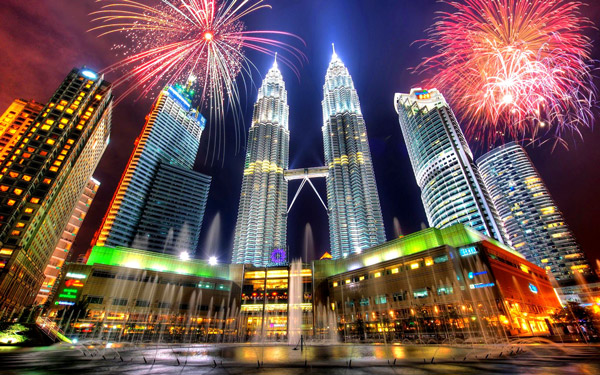 MALAYSIA (Malasian Federation) is a country Separated by the South China Sea in 2 regions, Peninsular Malaysia and East Malaysia (Borneo), it located in the Southeast Asia. Peninsular Malaysia Share Ocean and land borders with Thailand and ocean border with Vietnam, Indonesia and Singapore, east Malaysia Share Ocean and land borders with Indonesia and Brunei and ocean border with the Philippines.
Ocean Ports:
USG shipping can offer you a door to port services for either 20' ST or 40' ST/HC containers from any location in the US to Malaysia. We are also able to provide door to door services for shipping by ocean freight to Malaysia, but that may depend on the commodity and our Agent's approval.
Shipping to Port Klang is the main gateway by ocean in to Malaysia, known during colonial times. Port Swettenham which named Port Klang in July 1972, it is the largest port in Malaysia.

Shipping to Port of Penang
Penang Port is the oldest and largest port established in Malaysia. The port serve as main gateway for shippers in the North of states of Malaysia and also the South
Provinces of Thailand. This port is abdicated strategically along the straits of Malacca that is the busy routes in the world. Penang Port is fully equipped to handle all kind of cargoes as Containers, dry bulk, liquid and others.
Airports
USG Shipping Line have contract services with the biggest airlines to move your freight from any location in the USA and Canada with the best transit times and schedules.

Shipping to Kuala Lumpur International (KUL) : Kuala Lumpur Int'l Airport is one of the major Asia's aviation hubs. It is located at the top of south corridor of Peninsular Malaysia, and bordering the states of Naferi Sembilan and Selangor. Located in the districts of Sepang, surrounded by four main cities – Kuala Lumpur, Malacca, Shah Alam and Sereban, the airport is a catchment area that offer opportunities for business.

Shipping to Penang International (PEN): Penang Int'l Airport have the best connections to the biggest cities in Southern East of Asia, is a medium-sized airport that serves as the main airport for the North region of Malaysia.