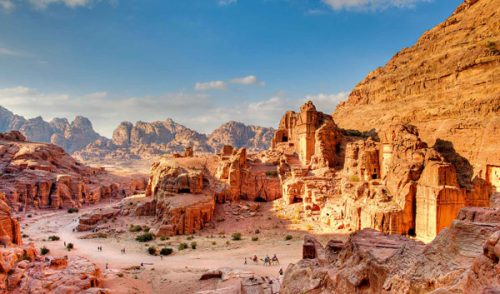 Shipping to Jordan
For low-cost shipping to Jordan, turn to the expertise of USG Shipping today. As the premier provider of container shipments of all kinds and sizes, we can help you ship to ship a container to Jordan We export anything from multi-container shipments to smaller packages, as specialists in shipping goods from the USA to Jordan. Cargo shipping to Jordan is our specialty and our professional team has extended knowledge on International Freight to Jordan. The kingdom of Jordan is located in Western Asian on the Eastern bank of the Jordan River.  The Country borders Saudi Arabia to the South and East, Syria in the North, Iraq to the North-East, and Israel in the West. Beside Aqaba and Zarqa, Amman is the only other place in Jordan, where we can ship your container.  Amman has a dry port where you can have your cargo cleared.  Most of the carriers offer delivery in Amman (Customs Yard) by using customs bonded trucking companies to move your cargo from Aqaba port.
Shipping Car to Jordan: With loading docks in New York, Miami, Houston, Long Beach, and San Francisco; USG can offer low rates for shipping cars to Jordan.  If you are planning on shipping multiple cars, we can load them into containers and use a roll-on-roll-off option for a single car.  If you are planning to ship your car to Zarqa Free Zone please be aware of the recent changes in the import regulation for the vehicles.  All the used cars need to be verified and approved by Bureau Veritas if they are going to be transshipped to other countries with such requirement.
Price for shipping cars to Jordan if loaded in the container :
4 Cars loaded in the 40-HC (All inclusive): $2800
Shipping to Jordan from our warehouse in Houston, TX
4 Cars loaded in the 40-HC (All inclusive): $3200
Shipping to Jordan from our warehouse in Long Beach, CA
4 Cars loaded in the 40-HC (All inclusive): $3000
We also offer cars loading in Seattle, Chicago, Miami, and Savannah.
– Shipping to Aqaba

Shipping to Amman: USG offers daily pick up from any location in the US and Canada and Air Freight to Amman Jordan. We also offer consolidation service via Ocean to Amman.  With CFA terminal in most cities like Los Angeles, New York, Chicago and 28 other hubs in the US, you can deliver the boxes to our nearest depot.  The transit time for air shipping is 3 to 7 days.USG offers all types of auto shipping solutions to Jordan.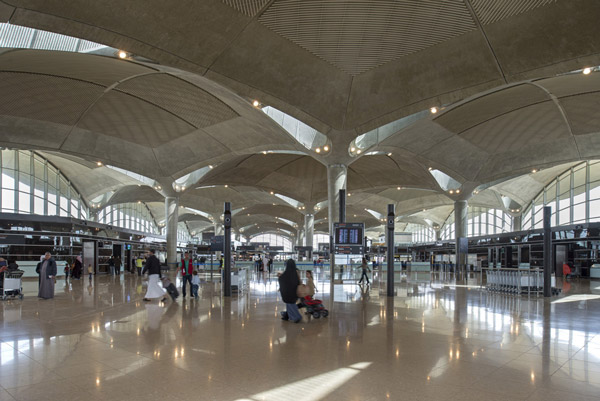 Air cargo to Jordan



Jordan has two major International Airports; Queen Alia and King Hussein International Airport.  Queen Alia International Airport is the largest airport in Jordan.  USG Shipping Line offers Airfreight service to Jordan.  We can pick up your cargo from your door in the United States or Canada and ship it by Air to Jordan.  For your Jordan International, air cargo, we will you to provide us with the full dimensions and weight, along with the type of commodity; and will offer you the most competitive rates with one of the Airlines.  Shipping to Jordan by Air is no longer a challenge if you use USG.
No matter what is the volume or weight of your boxes, here at USG Shipping, we can offer you either Air or Ocean Freight to Jordan.  For air shipments, we can ship your boxes to Amman International Airport or your door and; for Ocean, we can either ship freight to Aqaba Port or a Customs Yard in Amman.  We also provide Air Freight to Amman for other packages other than boxes.  We helped many customers for shipping their cargo to Jordan and look forward to providing you with shipping services from the USA to Jordan.
Shipping boxes to Jordan: There are large Jordanian Communities in the United States and Canada, and many of them are planning to ship their personal goods back to Jordan.  There are a few steps prior to considering before shipping your household goods to Jordan.  For instance, you need to be a returning Jordanian citizen residing out of the country for more than 3 years.  If you qualify, you will be able to make a request for free duties for your personal effects to Jordan.  USG has a very strong position for shipping and transporting to Jordan, we are licensed with the Federal Maritime Commission and have direct contact with the major's carriers to ship any type of cargo to Jordan. Whenever you ship your personal items from the USA to Jordan you better to confirm with Jordan's Embassy in the US that your cargo will be free of duty.
The VAT in Jordan is 16% but some products are subject to a lowered rate of 4% and 8%, calculated on the sum of the CIF value, and applicable duties.  Household goods are duty exempted if you are a returning citizen or carry a valid work permit.  For any other questions please contact the Jordan Embassy located in the USA.
We have a weekly schedule from the USA to Jordan. Please call our office and our professional staff will be able to assist you with a quote for a shipment from the US to Jordan.
Please follow and like us: