Shipping to Bahrain From US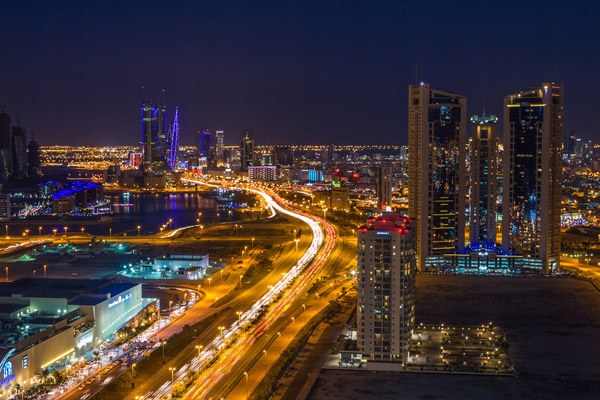 Shipping to Bahrain  الشحن إلى البحرين
When it comes to shipping to Bahrain USG team is the best place to rely on. With a long history of handling the shipping service to Bahrain, our team is well aware of all the rules and regulation.
The Kingdom of Bahrain is an Arab constitutional monarchy located in the Persian Gulf.  It is an island kingdom, situated between the Qatar peninsula and the northeastern coast of Saudi Arabia.  Bahrain's population is approximately 1.23 million, including over 600,000 non-nationals.  Its land mass covers 765 square kilometers (295 sq mi), making it the 3rd  smallest nation in Asia after the Maldives and Singapore.
Bahrain translates to 'Two Seas' in Arabic and was once viewed by ancient Sumerians, as an island paradise, where the wisest and bravest people of the culture were taken to enjoy everlasting life.
Bahrain has three main ports; Manama, Myna Salman, and Sitrah.  They export and import equally with their top exports consisting of Refined & Crude Petroleum, Raw & Processed Aluminum, and Iron Ore.  Bahrain's imports mainly consist of; Cars & Autos, Ships, Aluminium Oxide, Broadcasting Equipment, and Finished Jewelry.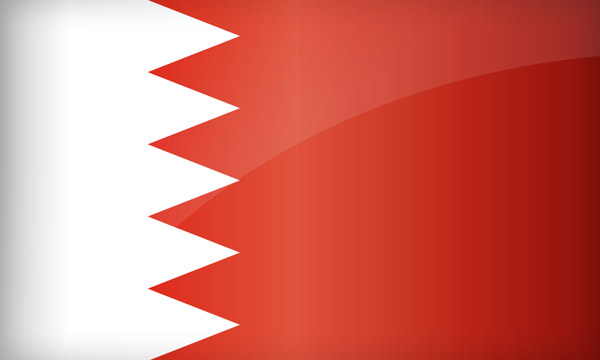 There is a Free Trade Agreement between the US and Bahrain which allows both countries to develop economic relations via the reduction of barriers to trade in goods to invest.  To check the Tariff for importing cargo to Bahrain, please have the HS code and then use Bahrain Tariff Schedule.  Shipping to Bahrain from the US is way easier than many other countries in the Middle-East.  USG Shipping Line provides transportation services to Myna Salman Port in the capital which is also the principal port of entry into Bahrain.  The Port of Sitra is a small port, principally used for military and other government shipments.  USG Shipping offers reliable service for all types of products, going into Bahrain.  Whether, your products are for commercial purposes, cars, car parts, or personal goods; you can use our knowledge and network for shipping them into Bahrain.
For extra information regarding regulations and laws, we recommend you to contact the customs department in Bahrain.  Bahrain's government has worked hard to ensure easy access to their market and has facilitated an easy process to import freight, especially in comparison to some of the other countries in the region.  With approximately $1 billion of trade annually, Bahrain is the 87th largest trade partner of the US.  Auto vehicles, machinery, and foods are some of the products that are usually exported from the US.
Bahrain has one major port of entry and most of the carriers only use this port.  USG Shipping can offer you door-to-port services for either a 20 or 40-foot container from any location in the US to Bahrain.  We are also able to provide door-to-door services for shipping via ocean freight to Bahrain but, these services may be limited due to the type of shipment.
Air freight to Bahrain
Manama is the capital of Bahrain and has one of the most modern airports in the Middle- East.  Due to our connection with most of the Airlines, we can offer you a very fast, reliable, and inexpensive Airfreight Service into Bahrain.  We can pick up your shipment from any location in the United States or Canada and ship them by Air to Bahrain.  For shipments by Air to Bahrain, we can use different Airlines or Freighters according to the volume of your shipment.
The Bahrain International Airport (IATA: BAH and ICAO: OBBI) is located in Muharraq on the north side of Bahrain.  It is about 4 miles to the North-East of Manama.  Here at USG Shipping, we have a daily flight to Bahrain and can quote you depending on the volume, weight, and commodity of your cargo.  Please contact us for any type of shipping service to Bahrain. The air freight rate to Bahrain is not as cheap as  UAE but its quite cheap compared to other middle eastern countries.  
When you are filling out the form for shipping by air to Bahrain please make sure to provide the most accurate details as US Customs will penalize any shipper to Bahrain if the information provided is not matching with the cargo.
Shipping Boxes to Bahrain
Regardless of the volume or weight of your shipment, US General offers all types of solutions for shipping your boxes to Bahrain.  We offer door-to-door, door-to-airport, and door-to-port services.  We can help your "Moving to Bahrain" with either shipping boxes or a shipping container to Bahrain.  Our Freight Services to Bahrain include all possibilities and solutions for all type of International Cargo to Bahrain.
Cargo to Bahrain
For those who are planning on relocating to Bahrain, here at USG we offer full door-to-port services.  We will be happy to assist you with the step by step process for Moving to Bahrain.  Since there are no duties for moving your personal effect to Bahrain, you only need to consider the port charges at destination.  Please make sure to check the duty-free status of your freight prior to moving to Bahrain.  You can rely on USG for shipping your cargo to Bahrain and you can always contact us and ask for our best rates.
Shipping Car to Bahrain 
Bahrain does not have the same restrictions like other countries such as Kuwait for importing cars, and many importers are using Bahrain as the main port of entry for their auto shipments.  With many years of experience shipping cars to Bahrain, our agents are very well informed of the rules and regulations for importing cars into Bahrain.  We offer both roll-on-roll-off and containerized options for shipping your cars to Bahrain.  Vehicles are one of their largest imports and the US is the number one importer of Vehicles to Bahrain.  We always suggest that you check the import regulation directly with Bahrain Ports and Customs Authority before shipping your cargo.
Shipping your cargo to Bahrain from the US. should not be a challenge when you work with a reliable company.  Please see below the list of the items that are not allowed in Bahrain:
• All types of Narcotic Drugs 
• Indian Pan and Derivatives
• Used and Reconditioned Tires
• Advertisement Material for all Types of Cigarettes
• Radio/Remote Controlled Model Aircrafts
• Children's Toy Guns - Capable of Firing Projectiles
• Goods of Israeli Origin or bearing Israeli Trademarks or Logos
• Printed Publications, Photographs, Pictures, Books, Magazines Sculptures, and Mannequins which Contradict Islamic Teachings, Decency, and/or Immorality
• Seditious or Treasonable Materials
• Asbestos or Items Containing Asbestos
• Raw Ivory, Ivory Articles, and Rhinoceros Horn
• Any Other Items, Whose Importation is Prohibited under the Kingdom of Bahrain Customs Laws, or any Other Laws of the Country