Shipping to Senegal from USA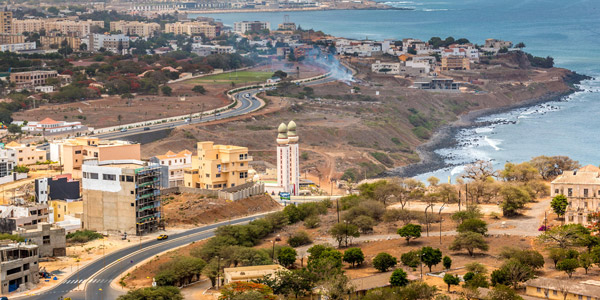 Senegal is a country in West Africa and it is bordered by Atlantic Ocean, Mauritania, Mali, Guinea and Guinea-Bissau and Gambia. Dakar is the capital of the country and the port of entry for all the Ocean Freight containers. Port of Dakar is also used for shipping to Bamako Mali.
 Our Bi-lingual Sales Associates will help you with all the questions for shipping your container or boxes from any location in the USA or Canada to Senegal. Dakar is one of the largest Sea-Port in West Africa. The freight traffic is about 10 Metric tons. The Import tax in Senegal is 15 to 20% value added tax and 1% statistical tax and an extra 1% for community solidarity levy. Some products like Agriculture, Industrial Equipment, Livestock Breeding and other fishing industry products are subject to additional taxes. Senegal Also has the national Senegal Airline which offer Airfreight services to most of African countries.

Shipping to Dakar
 The city of Dakar is the largest and capital of Senegal. It is also the main Port and Airport of entry for shipping all type of cargos.  US General Shipping provide an excellent freight services to Dakar, Senegal via East or West Coast. Our Services for Dakar in Senegal are:
- Shipping Containers to Senegal
- Shipping Cars to Senegal
- Shipping Boxes to Senegal
and
Air Freight to Senegal
At this time, we only offer Air Freight service to Léopold Sédar Senghor International Airport in Senegal however there is new International Airport under construction in Dakar which will become the main and largest Airport of the country.
At US General Shipping , we offer both door to door and door to Air shipping to Senegal.  Ask for our best rates and services for shipping your cargo to Senegal.