Shipping to Namibia from USA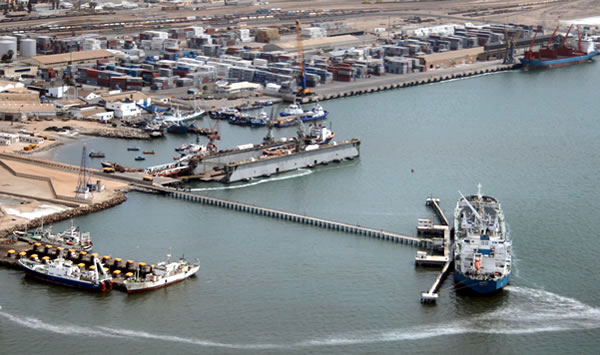 Namibia is a country in the south of Africa and it is bordered by Angola, Zambia, Botswana and South Africa. Windhoek is the largest city and it is also the capital of the country. The port of Walvis Bay and Luderitz are the two ports of entry in Namibia. At this time port of  Walvis Bay is the port with capacity of receiving containers, Over-sized and Roll on Roll Off cargo.
Namibia is also used for the containers that needs to be shipped to other land-locked  African Country.  We have special rates to Namibia with CMA CGm and Maersk. 
There is a friendly relationship between USA and Namibia which facilitate the export from USA.  The country seeks diversity in their import and export relationship. The main products imported to USA are uranium however the transportation equipment is the largest export from USA to Namibia. To find more information about the import regulation please contact the Customs in Namibia.
 USG Shipping Line provides all types of shipping services from USA and Canada to Namibia. You can request a free shipping quote for shipping to Namibia. We also provide shipping service for Diplomatic Cargo in  Namibia as well as the military. In 2014 USA was the 10th exporter to Namibia and the volume increases in a yearly bases. 
Our shipping services to Namibia include:

- Car Shipping 
- Container Shipping 
- Air Freight to Namibia 
Shipping to Walvis Bay
Port of Walvis Bay is the main port of entry in Namibia. USG ships full container, LCL and Air Freight to Walvis Bay. Please send us a Free Rate Request and allow us 24 hours to provide you the quote .