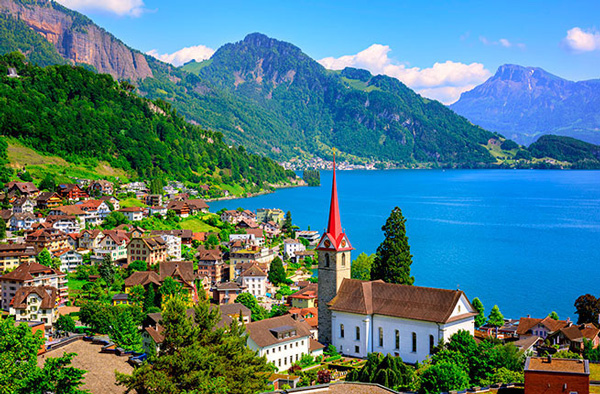 Whenever you need to have a rate for shipping to Switzerland, you should reach out to USG where you can find the answers to your questions.  All kind of shipping solutions is available for Switzerland from full container load, less than the container, air freight, and express service.  With years of shipping experience, USG offers the service for shipping with the cheapest way to Switzerland.
The Port of Basel is the only cargo port in the country and small. The port is on the Rhine River which connects with ocean-going ships at the Port of Rotterdam. Transshipment is available if the door-to-door shipment requested. All cost varies on the size and specific city where your shipment is going. Please contact USG Shipping for a quote on your specific ocean cargo, our team dedicated to finding the best price for you. The container is the only option for Shipping car to Switzerland. To ship boxes to Switzerland we are offering both Air and Ocean Freight.
Shipping car to Switzerland: In order for your car to get shipped to Switzerland it will have to get loaded into the container. We can also ship the car via roll on roll off to the nearest  seaport from where you can pick it up or our agent use a car
Shipping boxes to Switzerland ( air or ocean): 
USG Shipping offers air freight to all major international airports in Switzerland. Zürich International Airport, also known as Kloten Airport, is Switzerland's largest flight gateway. Shipping via air is the most preferred by shippers.  With our 75% discounted express service, USG also offers air freight on a door to door service when cargo gets picked up from the door in the US and deliver to door in Switzerland. 
We also offer services in the cities listed below:
Shipping to Zürich
Shipping to Geneva
Shipping to Basel
 Contact us and give us the weight and volume of your cargo with the zip code and we can give you a reasonable rate for your shipment. We can arrange the pick-up of your cargo from any place in the US. We will ship your cargo to Switzerland with high standard logistics services.
As far as clearance process, you can start that as early as the departure of your cargo. Please check Swiss Customs.