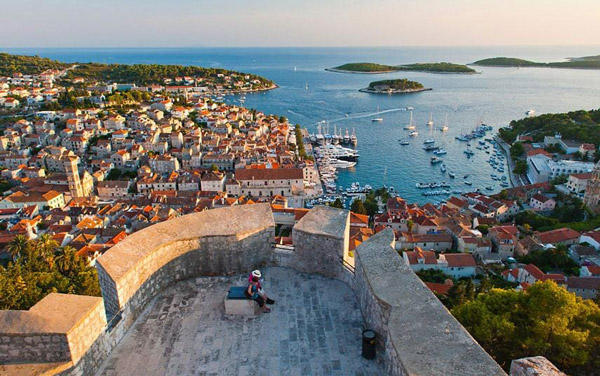 Rely on the ability of USG Shipping today for all your needs about low-cost shipping overseas to Croatia from US. As the premier provider of container shipments of all kinds and sizes, we can help you in shipping a package via air freight to Croatia. When you get in touch for a quote, have your pick-up place, destination and the type of goods handy. That's all we need to get back to you for a prompt estimate. Then, we can pick up your shipment anywhere in the USA or Canada and send it to Croatia safely and efficiently. USG Shipping, your go-to provider for shipping overseas to Croatia, can export anything from multi-container shipments to smaller packages. Because we are proven specialists in shipping goods from the USA to Croatia, we are able to give you convenient air freight shipping to Croatia and container shipping to Croatia, no matter what your need is. You will be happy to know we also ship cars to Croatia. Backed by top-notch attention to detail and amazing pricing, USG Shipping makes air freight and ocean shipping stress-free. For fast pricing and a response from us within an hour or two on your request, complete the quote form now. Many vessels serve Croatia's multiple islands and coastal cities. Shipping ocean freight to Croatia from anywhere in the US is simple when you use a trusted and experienced shipper like USG. We can load and ship your cargo from any place in the US and ship it to any destination in Croatia. There are many shipping options available for your cargo-specific needs and our team is happy to help you in finding which option is best for you.
Shipping Container to Croatia 
 When it comes to container shipment to Croatia at USG we offer many ports. The container shipment to Croatia is usually handled using other ports  Please see the list of the port below:
– Shipping to Rijeka
– Shipping to Split
– Shipping to Ploce 
Pallet and boxes delivery to Croatia
There are many international airports located throughout Croatia, with Zagreb International Airport being the country's busiest international airport. Our team can get you low rates on your air freight cargo. Simply give us the weight and dimensions of the cargo with the zip code in the U.S. and your postcode in Croatia and we match any rate if cheaper than the one we have provided.  When shipping from US, the boxes get picked up from your door but if the pickup place in the US is residential you need to bring the boxes to the door.
Shipping Cars, Boat, Trailer to Croatia: We ship any type of vehicle like a car or yacht to Croatia from all of our warehouses in the US.   We also ship RV to Croatia but they won't fit in the container and gets shipped via break-bulk service.  The cost if using a flat rack container could be expensive especially if it is an out of gauge cargo! Ports in Croatia offer 20' & 40' Containers, Roll On/Roll Off and more. USG offers transshipment from the port in Croatia to anywhere in the country. We offer great rates on ocean freight, from household goods to vehicles to commercial freight.
Located between Central and Southern Europe, Croatia is a country situated off the Adriatic Sea. Across the sea from Croatia is Italy and shared land borders include Slovenia, Hungary, and Bosnia. Home to 4.28 million people, this beautiful country divided by 20 counties, with Croatia's capital being Zagreb. All major seaports and airports lead to the country's capital.
Need a shipping rate to Croatia from the US; give us a call or send us an email!
Please follow and like us: