Shipping to Suriname from USA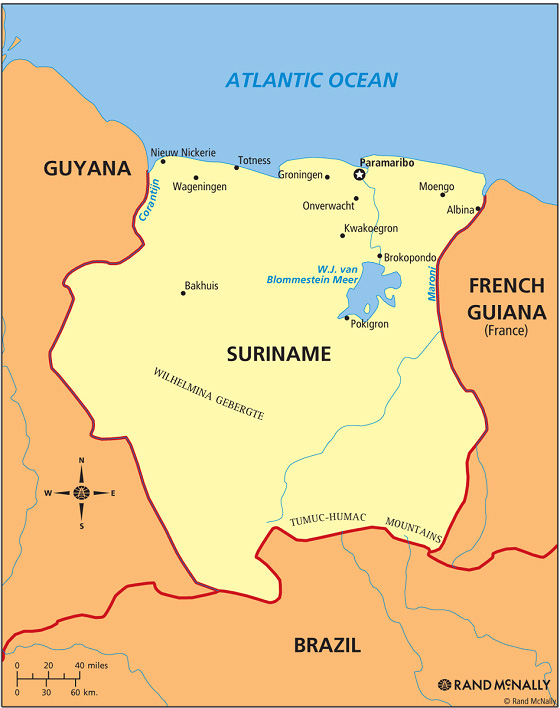 Suriname is a small country on the northeastern Atlantic coast of South America. It's bordered by French Guiana to the east, Guyana to the west and Brazil to the south. For a small country, Suriname has a large port and is has frequent trade with the Caribbean nations. This makes shipping your freight to Suriname much more simple when using USG Shipping Line.
We provide shipping services to companies and individuals around the world. We can help you ship from the USA to Suriname with no hassle to you. We have door-to-port service available! We are reliable, budget-friendly, and an experienced company you can trust when shipping your cargo to Suriname.
All cost for shipping to Suriname varies on the shipping service you require, the size of the package and the destination city. USG Shipping Line can assist you and explain all the different available options that meet your needs, please contact us today.