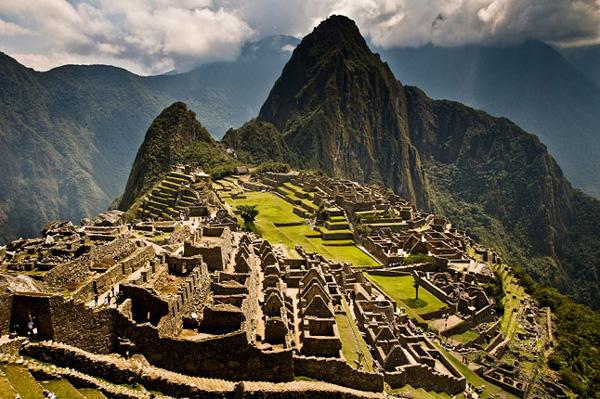 Do you need a rate for a container shipping to Peru? Need some information as far as rules and regulation on how to ship to Peru. Through our services, we make the process easy and hassle-free. We are USG Shipping and we are a trusted shipping line that can move anything from cars to household goods overseas to Peru and elsewhere. Operating from anywhere in the USA or Canada, we offer air freight shipping to Peru and container shipping to Peru. Thanks to our offer of the lowest rates around, you can rest assured you're getting the best deal with us. Plus, we get your order processed FAST. Take a few moments to complete the above quote form. Our friendly team provides international shipping rates, whether you need to move one shipment or multi-container shipments. Our cost-effective and straight-forward logistics services mean there are never any last-minute surprises or hidden charges. We just need the pick-up place, the destination and the type of goods you're shipping, with a response back from us in about an hour.
Peru, on the north-west side of South America, sees more than 300,000 American tourists each year. It's bordered by Ecuador, Colombia, Brazil, Bolivia, Chile, and the Pacific Ocean. If you plan to move to Peru or ship commercial cargo there, USG Shipping Line is the best way to go.
When importing cargo to Peru, you should expect to pay custom and duty charges. We can help guide you through the process and make shipping your goods easy. The customs duty on household goods imported to Peru is about one fifth or 20 percent of the value of all the items. All items will be check and the value determined by customs officials upon arrival. To be on the safe side, always check the latest regulations with Peru Customs and Embassy in Washington DC. The main port of entry is Callao, but depending on the ocean line, we can also use Paita, Chimbote or Matarani if the services are available. We can also ship via Arica to get to Tacna and cities closer to this destination.
Shipping a car to Peru 
The car or motorcycle cannot be more than 5 years old. The main port for Roll on Roll off Services is Callao and Paita. If a vehicle has driven over 80,000 km (49,710 miles) it is not allowed into the country. Before shipping, the person receiving the vehicle must know the make, model and year, mileage, chassis number, engine capacity, general description, and motor number. The cost will vary depending on origin, distance to the closer loading terminal or port of loading, if require insurance or added services as Certificate of origin, each case gets quoted depending on the customer requirements; we can offer you rate from door to port. Getting ready the vehicle for international shipment but remember that if   via Ro-Ro  the vehicle  gets inspected at the loading terminal:
– Make sure no more than ¼ tank gas in the car.
– Wash the car from dirt and deposits to make documenting the condition easier.
– Always disconnect the security alarm if the vehicle equipped with one.
– Make sure no leaks, check with a machine for repair if any
– Check the battery, fluids, and tires.
If the car has been in a major accident or fails emission test your car is not okay for shipping to Peru!
Your car must also be manufactured with the steering wheel in the left side.
You need to bring the driving license, Bill of lading, commercial invoice to start the clearance of your car in Peru.
Shipping container to Peru 
There is a weekly sailing for container shipped to Peru. Port Ilo and Callo are the main ports for container shipment to Peru. The cost of shipping a container depends on the exact zip code where it will get loaded, the routing used and the size of the container.  It's quite cheap if the departure port is in the Pacific side like Los Angeles but the rate is not necessarily much higher if out fo New York or Miami either!  We are one of the main freight forwarding company with guaranteed y space for shipment to Peru!.
Shipping personal items and household goods to  Peru 
We can offer you services from door to port for Household goods or commercial cargo, each case gets quoted separately depending on the needs of each customer. What documents do you need to bring to clear the customs in Peru?
– Bill of Lading or Airway Bill
– Commercial Invoice
– Packing list
– Proof of insurance
– Depending on the commodity could need a Certificate of Origin
For imports, in general: Customs (SUNAT) requires a Customs Merchandise Declaration (DAM – in Spanish), a commercial invoice, an airway bill or bill of lading, a packing list, and an insurance letter. We suggest visiting the Peruvian Customs website for more information.
Please let us if you need any help shipping overseas to Peru. We would be happy to give you a free quote.
Please follow and like us: