Shipping to Panama from USA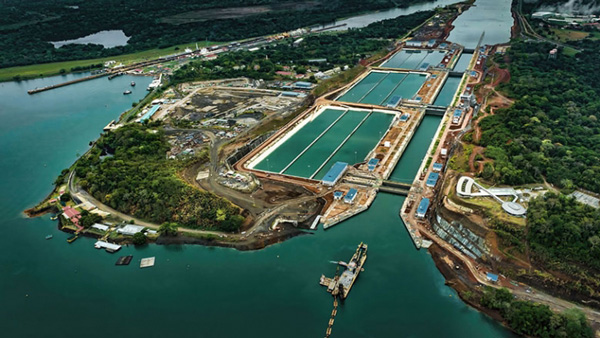 Shipping to Panama from the US 
When there is a request for shipping to Panama the USG shipping is the first place to contact and ask for a quote!  Regardless if your cargo is in the East or West Coast, our team will provide the most accurate quote within less than twenty-four hours. If you don't like to waste extra time on back and forth on your initial shipping request to Panama please provide us the type of commodity, volume, weight, and other needed information so we can offer the shipping rate instantly.
Panama is a thin country between Costa Rica and Colombia. With the fast-growing economy, this country demand for the product is high. With ports in almost every major city, receiving your goods couldn't have been easier. Our team can help you transport your freight from anywhere in the US to any major city in Panama. The USG can work with your every shipping need. Panama Canal which is connecting the Pacific Ocean to the Atlantic is the most important canal in the world handling about 300 millions of tons of shipping cargo. The main import from the US is Cosmetics, Organic, Electronic, and Machinery. 
Port of Balboa which is by far the busiest port in South America is mainly used for unloading and reloading of the vessels. When shipping to Panama from USA West Coast, it will be shipped to Balboa but it can also get delivered to Panama City. If you are shipping the same container via Miami to Panama, Colon is a better option.   The transit time is 
Shipping Cars to Panama: You can easily import cars to Panama, but there will be a duty tax based on the value of the car. Shipping rates to Panama vary depending on the shipping options, we can move your vehicles either by container or Roll on Roll off. There is no problem to have household goods along with the car inside the container however it is important to create a packing list for the items that have been loaded inside the car.

Moving to Panama: Panama is an amazing place for the retirement, especially if you are moving there as US Citizen. The formality to obtain the residency and live it is not very complicated and you can enjoy the duty-free import for shipping your household goods when your residency is being approved. For more information about moving to Panama, Please contact the Panama Embassy in Washington DC.  Regardless if you are an expat or returning citizen the shipping rate to Panama will be the same but the clearance of the container may be different but it is not very complicated either way as long you do not import restricted items and you make sure that your shipment is fully lawful with Panama's regulation.