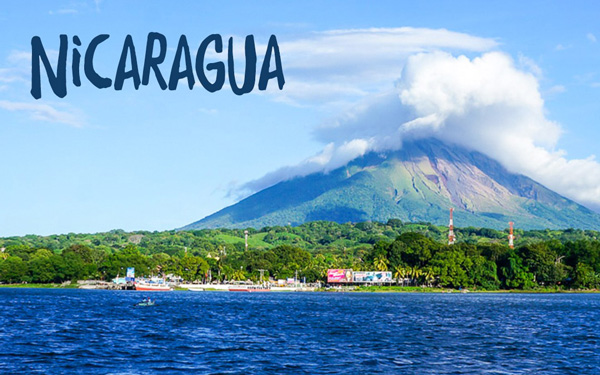 Shipping to Nicaragua is not very challenging if you contact the experts with extended knowledge and ability on this domain. There are two main places of delivery in Nicaragua, either Managua or Corinto and here at USG, we offer shipping services to both of these locations.  The service is available on a weekly base and transit times are very short especially if shipped from the USA West Coast!  It is important to pay for the freight charges as quickest possible and make sure to ask the release before the arrival of the cargo to Nicaragua and such will help to avoid any possible storage and demurrage. Any question on how to ship to Nicaragua, our team of experts are here to help you with so don't wait to fill out the quote request form for your shipping request to Nicaragua!
Shipping boxes to Nicaragua
If you don't need the full container and like to ship a few boxes or pallets to Nicaragua, the less than container option is the most convenient option for the boxes to get shipped.  This option is available for both air and ocean. Via the ocean, we offer the service to  CFA terminal in Managua!  The cargo gets delivered to the consignee in Managua after the release from the Customs and assuming all the destination charges paid off. In the US you can either deliver the boxes to our terminal or ask a pickup service.
Shipping container to Nicaragua from the US
With a direct service contract with Sealand and other carriers, USG offers one of the fastest Ocean Freight services in Nicaragua. Our transit time from Los Angeles is only 10 days. The Customs regulation in Nicaragua is not as complicated and restricted as other Central American countries if you are planning on moving to Nicaragua. Either if you are a returning citizen or thinking to spend your retirement in Nicaragua, USG is helping you with this transaction. Corinto and Managua are the two entries customs depot for shipping containers to Nicaragua. You can also contact the US Embassy in Managua for any questions related to residing in Nicaragua. Also, we recommend you to have a packing list in Spanish when you are shipping to Nicaragua as such will possibly help with the custom's clearance. To ship your cargo to Nicaragua, please contact our team, and we will make sure to offer you the most competitive rate. Our bi-lingual team will guide you during the process. We work with some of the local Freight Forwarders in Nicaragua if you need container delivery to the door.
Shipping household goods and personal items to Nicaragua
If you are moving to Nicaragua before you ship your personal goods you should clarify that if you are a returning Citizen or an expat. The shipping rate will be the same but the import regulation may change depending on your legal status.  Some documents are necessary and recommended for clearing the cargo upon arrival and one of them a packing list in both English and Spanish.
Please see below some required or recommended documents if you are not a Nicaraguan Citizen:
The Application for Residency if not a Nicaraguan Citizen
Copy of the Passport (Original may be required)
Proof of income
Criminal background check certificate
Original birth certificate
The country is in Central America and bordered by Costa Rica to the south and Honduras to the north. Nicaragua's coastlines lie in the Pacific Ocean and the Caribbean Sea. Their main seaport, the port of Corinto, is nearby Managua, the largest city of the country offering a convenient place. Port of Corinto is the only deep-water port in Nicaragua that is able to handle container ships and tankers.
Shipping to Corinto: There are few smaller ports in Nicaragua where container or cargo shipments are not handled but Corinto is the only commercial seaport in Nicaragua where all sea shipments need to be landed. The port is able to handle a variety of cargo: liquid, bulk, containers, cars, etc. If you are planning to ship to Nicaragua, USG Shipping Line can offer you the best quote on shipping rates. Ocean or Air we can find the best way to ship your cargo, and meet the standard of your specific cargo. Our shipping service can offer easy pick up from your door anywhere in the U.S or Canada to any place in Nicaragua. Please contact us for more information on quotes and special services to Nicaragua.
Send us your rate request for shipping to Nicaragua from the US and we will provide the quote shortly!
Please follow and like us: