Shipping to Zimbabwe from USA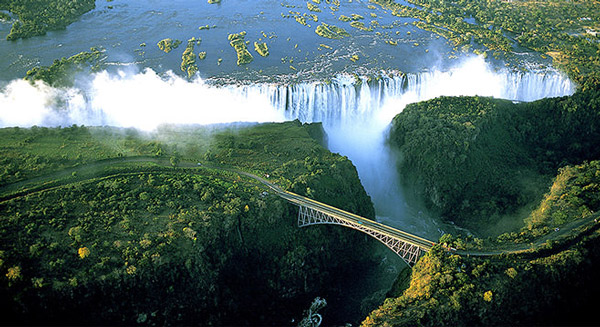 Shipping to Zimbabwe 
It's maybe the time for you to ship a container to Zimbabwe and you are looking for a shipping rate to Zimbabwe?  You may have a box or pallet that you like to ship to Zimbabwe? USG is the place where all the options for shipping to Zimbabwe are available.  USG Shipping Line offers shipping services to Zimbabwe. The cargo could be either commercial or personal if needs getting delivered to Zimbabwe, we do it! USG Shipping Line provides custom yard delivery in Zimbabwe by using the transshipment port of Beira, in Dar Es Salaam and Durban.  Recently the port of Beira has become the better transshipment port for shipping to Zimbabwe due to the short distance and transshipment mode.  Zimbabwe's top commodity imports into the country are Mineral Fuels, Cereals, Machinery, Vehicles/Autos, and Electronics.   All the routes are very safe and container reach Zimbabwe without any issues. There are a very large Customs Yard and container depot where the consignee needs to clear the cargo, have the container unloaded, and return the equipment back to the carrier's agent.  Without a seaport, there are still destination charges that the consignee needs to pay before obtaining the delivery order from the carrier
. We also offer Less than container shipping service to Zimbabwe.  We are mainly using CMA CGM for container shipping to Zimbabwe but we also offer the same service with 

Safmarine

.  Since Zimbabwe does not have a seaport car gets shipped to the port of entry if you like to use ro-ro service but we can ship your car all the way to Zimbabwe if you use the container service.
Shipping container to Zimbabwe:  
As stated before even though there is no seaport in Zimbabwe the container gets shipped all the way to Zimbabwe dry port and consignee can process with clearance after the arrival of the container to the dry port. To help the transshipment shipper needs to prepare a packing list and send that to us when needed!  If shipping cars to Zimbabwe, it needs to get loaded into the container. The cost of handling the container in Zimbabwe is not going as cheap if cargo is not handled upon arrival!
Air freight to Zimbabwe: In addition to providing Ocean freight an
d air freight, just like other destinations we also 
offer
 small boxes and courier service for small to mid-sized items, parts, and gifts. This a door to door service for your convenience and will cover from pick up all the way to your door.    There are a limited number of airlines offering air freight shipping to Zimbabwe but the service is available. The airline only ship to the international airports in Zimbabwe.  The air shipping to Zimbabwe is quite expensive compare due to the limited number of airlines offering the service.
Cost of shipping by Air to Harare, Zimbabwe  
- Less than 250 lbs: $1495.00
-250lbs to 500lbs : $5.85/lbs
-500lbs to 1000lbs : $4.85/lbs
-1000lbs to 2000lbs : $3.95/lbs
-2000lbs and more: $3.45/lbs 
Shipping to Harare
Need to ship a container or you have few boxes and like to ship them via Air to Harare? Harare is the capital of Zimbabwe and the major city. The city founded in 1890. Harare is the only DRY port in Zimbabwe where we offer the shipping service. We will ship containers from one of the ports in South Africa and transport it to Harare. Our service to Harare is in daily by air and weekly if via Ocean and cover all kind of cargo. USG ship car if loaded in the container, commercial cargo, personal goods, and any other items. Please make sure to arrange the pick up of the container upon arrival because the free days in Harare are usually less than 10 days and you may face demurrage or storage charges. We also offer less than container load shipping to Harare.
Harare is the main container yard and airport in Zimbabwe and even though there are few delivery options in Zimbabwe but we mainly deliver the containers to Harare (rail station) and the consignee needs to handle the clearance in Harare.  As far as the cost of Clarence in Zimbabwe, please verify that directly with the Customs in Zimbabwe to have the most accurate information. 
 About Zimbabwe and Customs rules and regulation 
Zimbabwe is a landlocked country in the south side of Africa and does not have the direct access to the sea, however, most of the carriers are offering Dry Port Delivery to Zimbabwe by using trans-shipment ports.  The country borders South Africa, Botswana, Zambia, and Mozambique.  The capital of Zimbabwe and its largest city called  Harare. In recent years the markets of Zimbabwe has opened up to foreign trade and investments after decades of isolation. Trade between the US and Zimbabwe expect to grow many folds according to the estimate by United States Trade Reports (USTR).  USG has already established an extensive network of agents in Zimbabwe to handle personal and commercial shipments so you will be at ease during inland delivery of your shipments to Zimbabwe. There maybe Customs and Duty Charges that don't have anything to do with the freight cost, and we suggest you check this information before shipping to Zimbabwe.  You can review some of the customs and duties at the Zimbabwe Revenue Authority. 
Harare's dry port address and phone number :
Harare dry Port:
3 South Ave
P.O Box CY 98
Harare, Zimbabwe
Tel: 0242- 758891-6
The following commodities are the most commonly exported commodities from the USA to Zimbabwe according to USTR (2018): 
Machinery export from the US to Zimbabwe ($11 million) 

Vehicles export from the US to Zimbabwe ($8 million)

Electrical machinery ($5 million) 

Aircraft ($3 million )