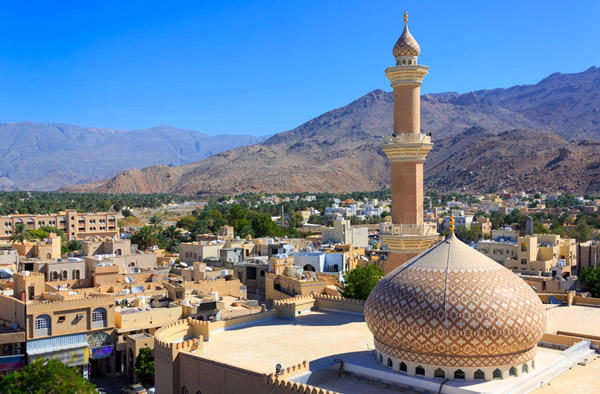 Need to ship a car or a container or a package via air or ocean freight to Oman?  Whatever you need, USG Shipping has you covered with convenient air freight shipping to Oman and car shipping to Oman. We specialize in shipping goods from the USA to Oman exporting anything from packages to large shipments.
We are working closely with a few oil companies and offer the shipping services to them for all their equipment to Oman. You can use our service for shipping any type of cargo destination Oman. Finding a cheap shipping rate to Oman is not your only challenge as you also need to consider your Freight 
Forwarder
 ability and knowledge. To offer you a container rate for shipping to Oman, we need to have the origin of your shipment in the US and the Port of entry in Oman along with the size of the container and commodity of the cargo. Beside Shipping to Oman from the USA, USG also offers Freight Services to Oman from Canada. Cargo freight to Oman is one of the USG's top services. For any question as far as the duty, you can contact the Sultanate of Oman's Customs and Police.
Our Ocean Freight to Oman includes all the ports of entries. USG shipping Line offers to ship to Oman from the US to the following Ports:
Shipping to Sultan Qaboos ( Muscat): At this time, most of the carriers no longer offer freight to Muscat and they have replaced that with Sohar.
Shipping to Port Mina ( Salalah): It is mostly used for Cars and Heavy Equipment and here at USG we have special Auto rates to Salalah
Shipping to Sohar Port Sohar is the busiest port in Oman since Muscat no longer accepts Ocean Freight and all the terminals moved to Port Sohar.
Shipping Cars to Oman:
Here at USG, we have some specials Auto rates to Oman. Please see below our containerized service to Sohar or Salalah:
-Shipping 4 cars from Long Beach to Salalah: $7800.00
-Shipping 4 cars from Houston to Salalah: $7800.00
Shipping 4 Cars from Miami to Salalah: $5200.00
Shipping 4 Cars from Newark to Salalah: $5200.00
Cargo to Oman
To ship to Oman, you need to start the process by choosing the mode of the shipment. It is important to select the nearest port to your destination if you are looking to ship your cargo to Oman via Ocean. Port of Salalah is mostly used for transshipment to other countries but the port of Sohar is mainly for the local importers. For shipping to Oman from the US or Canada, please contact our US office and give us the cargo details.  The cargo service to Oman is door to door or door to port depending on your needs as we work with few local shipping companies in Oman who can help with the clearance and delivery.   
Air cargo to Oman
For shipping by Air to Oman, we will be using The International Airport in Muscat. Seeb International Airport or Muscat International( IATA: MCT ) Airport is the largest Airport in Oman. The Airport located  20 miles away. With the construction of a new terminal, the Airport capacity is over 20 million passengers. We can book your shipment with one of the available Airline with daily flight schedules.
USG Shipping Line offers air cargo service to Muscat International Airport. We will pick up your cargo from any location in the US or Canada and ship them by Air to Muscat. USG has some special services for Air Freight to Muscat for some of the commodity related to the Oil Industry.
Shipping to US Army Bases in Oman:
Our company specialized in offering delivery services to the US Army bases in Oman. Thumrait Airbase is a military base in the town of Thumrait in Dhofar Governate in Oman. The USAF is a major current of Thumrait Airbase. For Ocean Shipping we need the Salalah port unless the cargo shipped via Roll on Roll off service. To ship goods to US Military bases the inland transport company's driver should get pre-approved and pass the security check! Our logistic partner in Oman has all in place for a smooth delivery.
The Sultanate of Oman is a Middle East country bordered by Saudi Arabia on the West, the United Arab Emirates to the Northwest and Yemen on the Southwest. It also shares strategic marine borders with Pakistan and Iran.
Oman'
s strategic 

location

 with the Straits of Hormuz in the north and the Arabian Sea in the east and a coastline that stretches 1,700 kilometers makes it a vital trading center in the Middle East. As a seafaring nation, Oman was popular as a trading hub in the 19th century and before.
Please follow and like us: