Shipping to Czech Republic from USA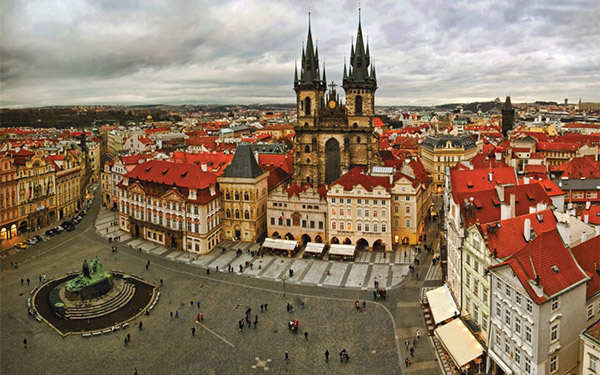 The Czech Republic is a country located in Central Europe. The country is bordered by Austria, Germany, Poland, and Slovakia to the east. Prague is Czech Republic's main city and the Capital of the country. USG Czech offers ocean and air freight to all major cities in Czech Republic. The commercial imports are subject to taxes and duty, estimated at 6% of your shipment value and duty fees upon arrival. USG Shipping Line will guide you and make the process smoother for your needs on shipping to Czech Republic. You can alway check the latest regulation with the Customs Administration of the Czech Republic.
Since this country doesn't have direct access to the sea, All the ocean shipments must enter to Czech via neighbors countries as Germany, for Full Container we can request more free days before the container reaches the destination so your broker can have more time to delivery the container to your location. As far as shipping vua less than container load the cargo goes fro US to Antwerp and from there it will be forwarded to Prague's CFA terminal.
USG Czech offers shipping services to all the majors cities in Czech Republic. For the Ocean shipping and since the Czech Republic is a landlocked country, we would need to on carriage the cargo from the port of entry to the destination city. We have standard 20 ft & 40 st containers along with 40 ft high cube for shipping to Czech Republic. Customers can either load the containers on their own or ask for our loading services . The Container loading services is available in some of the States including California , Texas and Florida and the rates vary depending on the amount of Cargo being loaded. Once the container is gated to the port and export customs declaration are done it will be loaded to the first available vessel.
Air Freight to Czech Republic :
USG Shipping Line offers Air freight services to the Prague International Airport. Vaclav Havel International Airport is the main international Airport of the country. We offer door to door shipment to major cities throughout the country. You will be able to have a final quote for your freight simply by providing us the weights and dimensions of the items or boxes plus zip code from the US and the postal code in Czech Republic. Shipment to major cities include Paradubice, Brno, Karlovy Vary, Lierec, Plzen and Zlin. Shipping by Air to Czech Republic can take 3 to 5 days is you use our express service.