Shipping to Puerto Rico from USA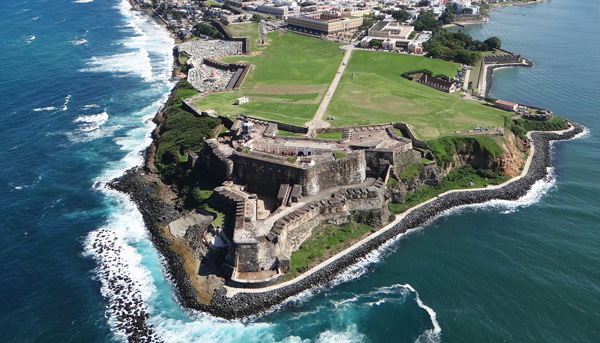 Shipping to Puerto Rico can be simple when using an experienced shipping line, here at USG we can help you step by step on moving your freight to Puerto Rico. Puerto Rico is an island on the northeastern Caribbean Sea, its population is around 3.6 million people throughout the four islands surrounded it's the most populated. The country's capital is the city of San Juan, located on the northeastern side, its home to two large ports Puerto Nuevo and Port of San Juan.
Puerto Nuevo is all exclusively for freight/cargo ships and is the main port of the island, also Port of Ponce and Port of Mayaguez handles the country's freight and cargo as well. Majority of these ports contain warehouses facilities, transit sheds, parking facilities, and other harbor necessary facilities assuring safe transit of your cargo. Puerto Nuevo has many options for your special cargo needs, the port has many handling options available such as bulk cargo and gangway equipment for loading and unloading your Roll on/Roll off (RoRo). Contact us for special rates for RoRo services to Puerto Rico, our team can offer transshipment to any major city throughout the country.
Air freight to any major airport is offered here at USG, we can ship large cargo via air for your time sensitive cargo to Puerto Rico. We offer door to airport and door-to-door service using major cargo airlines.