Shipping to Democratic Republic of Congo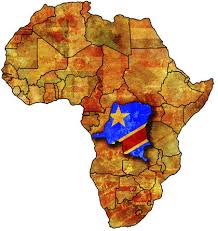 The Democratic Republic of the Congo also referred to DR Congo or DRC is a country located in the Central Africa. It is the second largest country in Africa. DRC has two major port of entry. The ports are Boma and Matadi. Some shippers prefer Matadi and some other rather to go to Boma.
We provide very reliable shipping services from any locations in the USA and Canada to DRC. Also at USG Shipping Line we have French Speaking representative if you prefer to communicate in French.
- Shipping Boxes to DRC
- Shipping Container to DRC
- Shipping Boxes to DRC
We provide full and less then container service from your or your supplier location to the port of Boma and Matadi in DRC. USG shipping also offer Roll-on Roll-off service for your Truck, Bus and construction equipment from Houston and all the ports in the East-Coast to Boma.
We have special Auto rates for shipping to DRC from New York and Houston. We can ship 4 or 5 cars in
the 40 footer container.

Shipping to Matadi
Shipping to Boma