Shipping to Mozambique from USA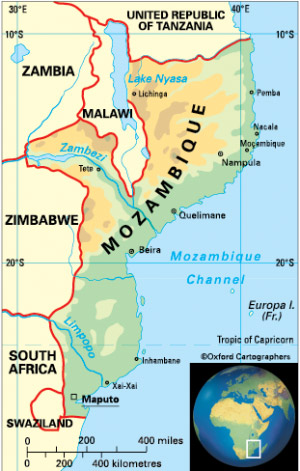 Mozambique is in the south east of Africa and it is bordered by Tanzania to the north, Malawi, Zambia to the northwest, Zimbabwe to the West, Swaziland and South Africa to the southwest and the Indian Ocean to the east. Maputo is the capital and it is also the largest city and port of the country. Mozambique has few operative ports. Please see below the list of the ports in Mozambique
Shipping to Beira
Shipping to Maputo
Shipping to Nacala
USG shipping Line offers Ocean Freight for full container or consolidation from any location in the USA or Canada to Mozambique. We offer shipping
service to Mozambique from the East or West Coats. We also offer consolidation( LCL) and Air freight to Mozambique. For the Freight Shipping to
Mozambique, We are specialized in;
- Shipping Truck : US General Shipping offers roll on roll off service for over-sized truck.
- Shipping Container : With a weekly service we offer shipping service from all the major ports in the US to Mozambique.
- Shipping Boxes : With our door to door service, we can pick up the boxes from your door and deliver them to your door in Mozambique.
- Air Freight to Mozambique : For a faster transit , we can ship your cargo to the Maputo International Airport.
You can contact us via email or phone if you need our services for International Shipping to Mozambique.